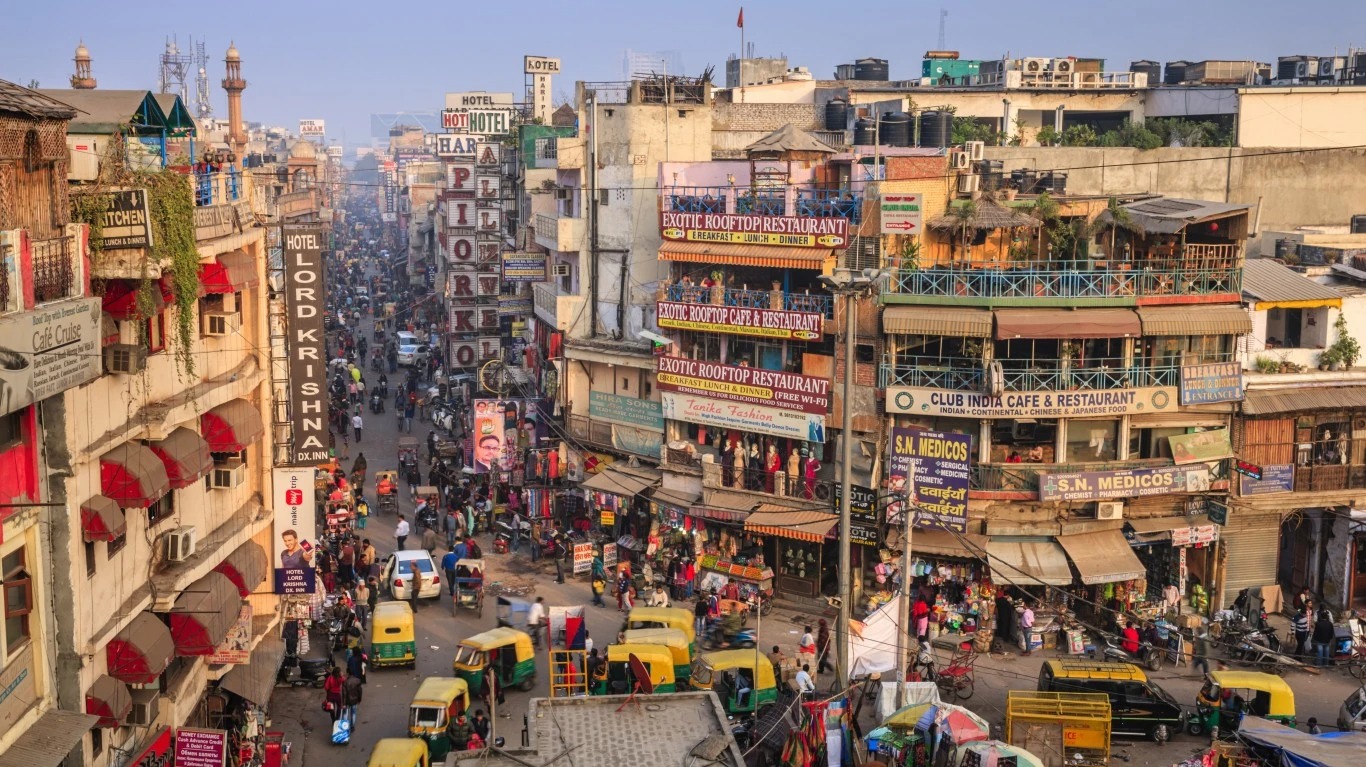 Most lists of large cities with severe ecological problems are headlined by metros in China and India. A research by the global think tank Institute for Economics & Peace identifying megacities (population of more than 10 million) where ecological threats are posing the highest risk is no different. Nearly all of the highest risk megacities are in Africa, the Indian Subcontinent, or Southeast Asia. 
Delhi, India's largest megacity and the world's second largest, is facing severe ecological threats while also having the lowest levels of what the report calls societal resilience, creating a significant risk to the city's sustainability. (Not just megacities, here are the worst cities to live as climate change gets worse.)
To pick Delhi as the megacity with the highest risk required complex analysis. Several criteria were considered, including population growth, current coping abilities, the number and intensity of ecological threats, ranking on the global peace index, and various measures of violence.
Delhi's population is projected to climb to almost 50 million people by 2050, up from 32 million in 2022, a 54% climb. The report notes that due to the high population growth, "combined with high levels of pollution, poor sanitation, high homicide rates and substantial ecological threats," Delhi will become unsustainable.
Delhi is considered one of the most polluted cities in the world. As a result, there is a high incidence of cardiovascular damage among its population. The levels of fine particulate matter emitted largely from vehicles, burning of wood and rubbish, diesel generators, and construction activity, far exceeds World Health Organization limits. 
Several interrelated factors explain Delhi's poor air quality, including pollutants from human activity, construction, poor public transport system, and unfavorable geographic location and regional meteorology, which results in low humidity and episodic dust events from the surrounding environment. (The Indian government has announced plans to integrate more electric vehicles. Here is every major automaker's plan to go electric.)
Water pollution, potable water availability, and quality of waste disposals are other ecological threats Delhi is facing.
See 24/7 Wall St.'s list of the 20 fast growing megacities facing ecological catastrophe.