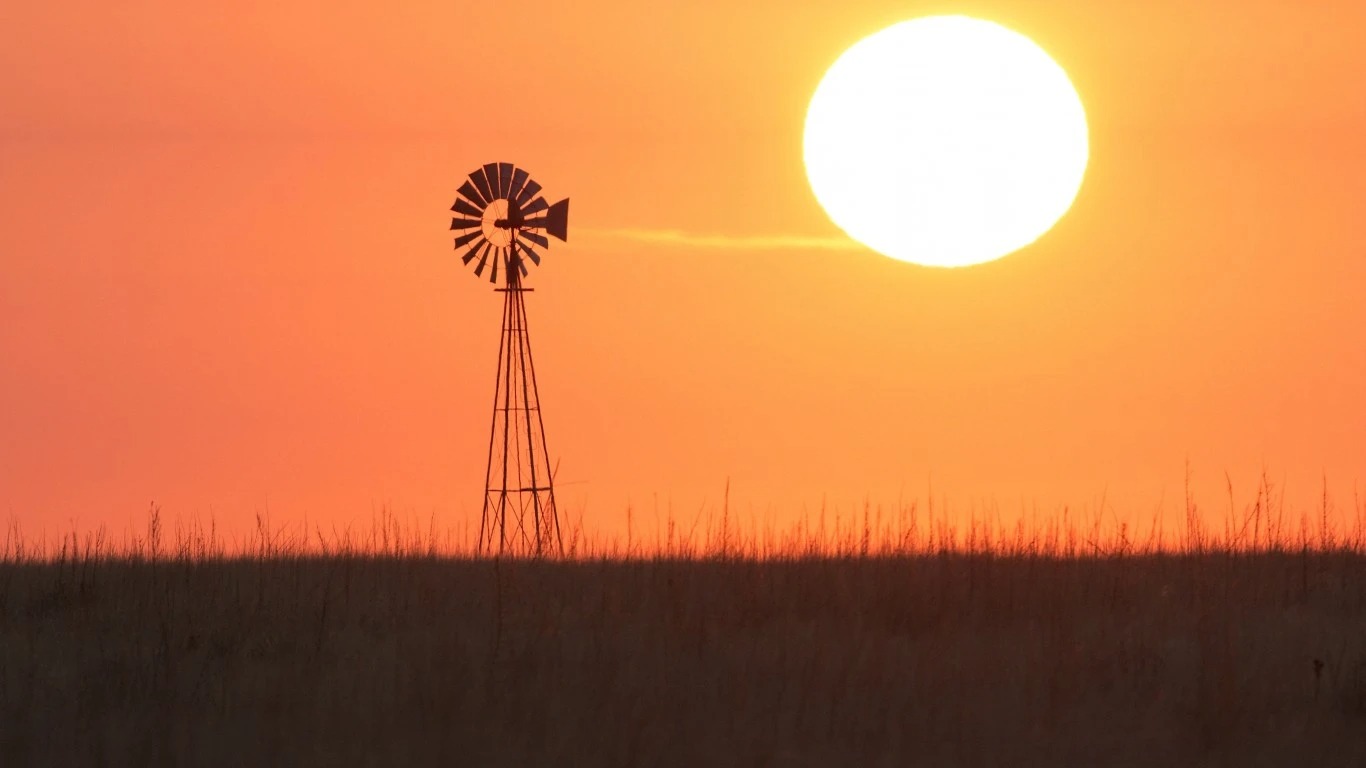 The torrid summer of 2023 is drawing to a close, and according to the European Union-funded Copernicus Climate Change Service, the planet had its hottest three months ever. It was the hottest August on record (global mean surface air temperature), and the second-hottest month ever after July 2023. (Here are the hottest inhabited places on Earth.)
To identify the hottest summers on Earth over the last 50 years, 24/7 Wall st. reviewed data on the average temperature in August for each year between 1940 and Aug. 31, 2023 from the Copernicus Climate Change Service. The anomaly — the degree by which each average temperature in August differs from historically normal temperatures between 1991 and 2020 — also came from the Copernicus Climate Change Service. 
The June-to-August season for 2023 was the warmest on record worldwide, with an average temperature of 16.77°C (62.1 Fahrenheit), 0.66°C above average. The hottest 10 summers have all occurred over the past 10 years.
The Copernicus group said August is estimated to have been around 1.5°C warmer than the pre-industrial average for 1850-1900. The 1.5°C mark is considered a critical threshold and once crossed, the effects of climate change are expected to become more severe. August recorded the highest global monthly average sea-surface temperatures of 20.98°C, or 69.7 Fahrenheit. The period from January to August 2023 is the second warmest on record after 2016, when a warming El Niño event occurred.
"What we are observing, not only new extremes but the persistence of these record-breaking conditions, and the impacts these have on both people and planet, are a clear consequence of the warming of the climate system," said Carlo Buontempo, director of the Copernicus Climate Change Service, European Centre for Medium-Range Weather Forecasts, in a statement. (These are the 25 worst cities to live as global warming gets worse.)
In the United States, more than 6,500 daily heat records have so far broken during the scorching summer. As of Sept. 6, Phoenix had 52 days of highs of 110 degrees or above. Cities such as Houston; Chicago; Lincoln, Nebraska; Wichita, Kansas; New Orleans; Denver; and Portland, Oregon, to name a few, all reported daily heat records.  
Click here to see the hottest boreal summers over the last 50 years.