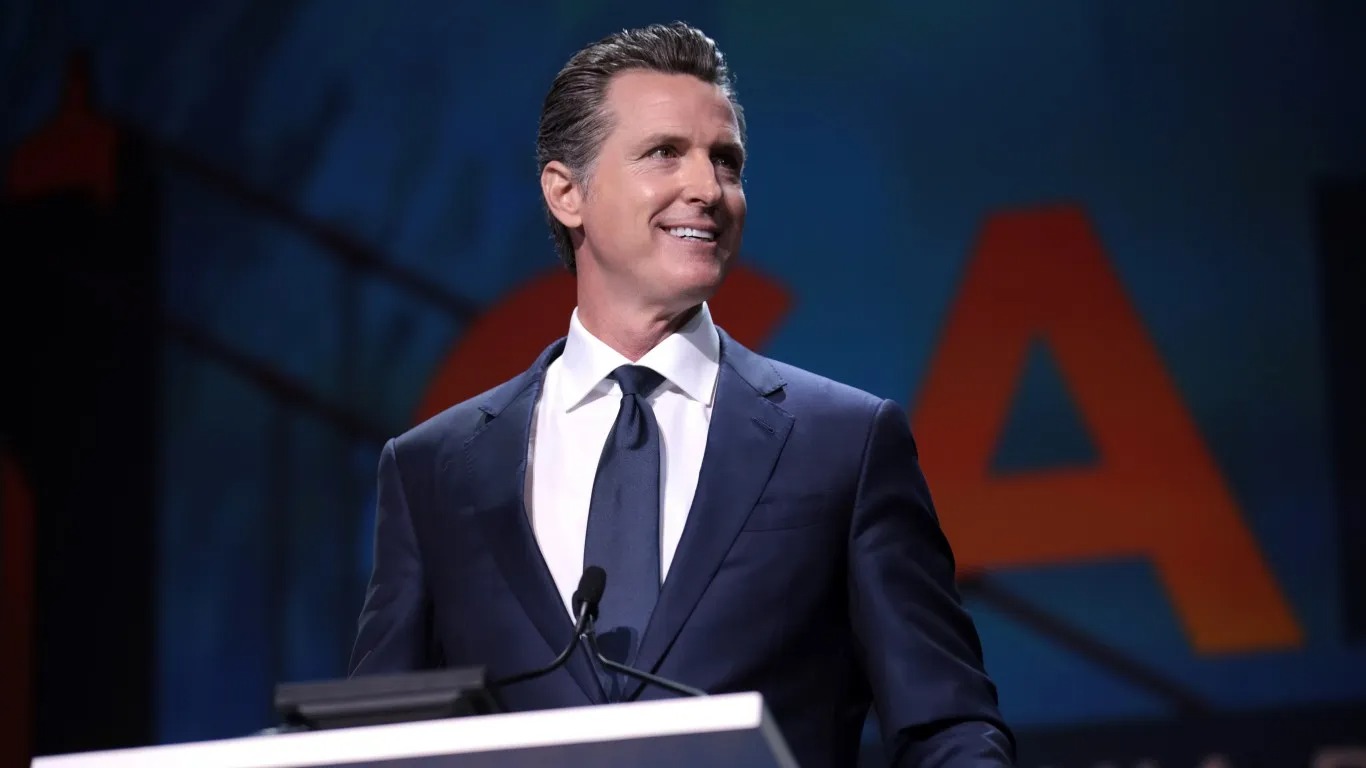 In today's edition:
— California Gov. Gavin Newsom, eye on the electorate, kicks off climate week with emissions disclosure score
— Can U.S. auto workers unions survive the arrival of global electric vehicles?
— The malaise in U.S. offshore wind is spreading to Europe, with one wind giant shifting to solar
— Disneyland Paris launches solar world – in its parking lot
— Rockefeller Foundation, built on fossil fuels, announces $1 billion climate investment
— U.S. approaches one million EV sales level in the past year
California Gov. Gavin Newsom, a political survivor with a keen eye turned to any trends in the national electorate, kicked off Climate Week in NYC this week with a splash, confirming he'd sign a new bill to dramatically increase climate emissions disclosures and going straight for fossil fuel companies with a new lawsuit.
As tens of thousands of youths gathered in New York to protest oil and gas companies ahead of the United Nations Climate Ambition Summit Wednesday, Newsom stole the headlines with his twin moves on climate.
The lawsuit, filed late last week, would seek an abatement fund from half a dozen oil giants, including ExxonMobil $XOM and Chevron $CVX , to pay for mitigation costs as the state increasingly deals with destructive wildfires and flooding from storms. While not the first to sue the oil giants, the California state case goes further than most in laying the blame for this year's climate disasters firmly on Big Oil.
The disclosure bill is even more interesting, in that it goes beyond the controversial disclosure mandates being prepared by the Securities and Exchange Commission and due out next month. It affects private companies along with public ones, and because of California's size would require thousands of companies, including international ones, to report their emissions and climate risks.
Newsom, who wants to make sure he capitalizes on his climate enthusiasm and his youthful looks as the young vote sours on President Joe Biden because of his age, could do a lot more in California to fight climate change, including banning oil drilling for good. But in these two cases he's shown a sharp eye for a rapidly developing electoral priority.
Tuesday's subscriber-only insights
As auto strike heats up, EVs have electrified the stakes…
Subscribe to Callaway Climate Insights to keep reading this post and get 7 days of free access to the full post archives.