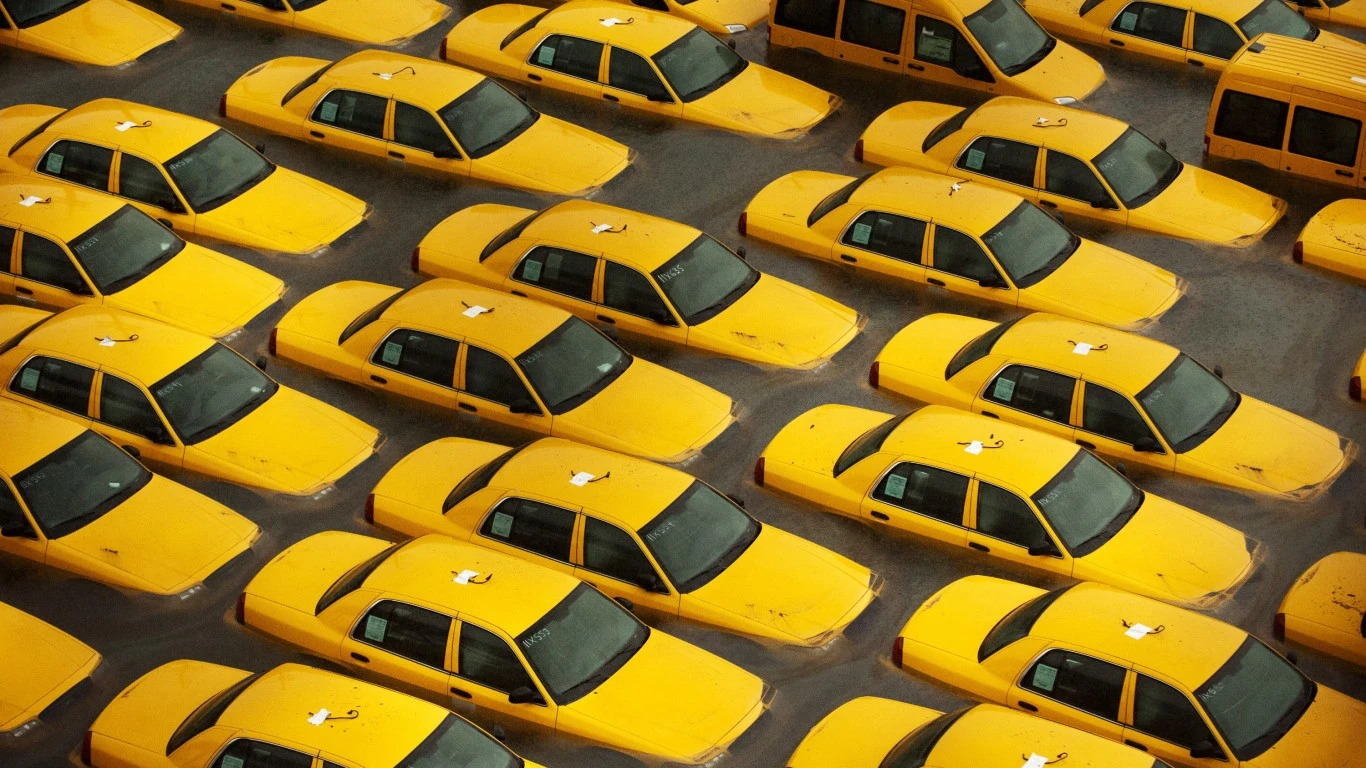 The U.S. averaged 110 flooding-related fatalities a year from 2013 to 2022, according to data  from the National Weather Service. So far in 2023, 26 people have died from flooding events, which is the most lethal of all the weather events in the United States. Even as weather forecasting technology improves, nature's powerful forces remain unpredictable and often deadly.
To find the worst floods in U.S. history by the number of fatalities, 24/7 Wall St. used government sources such as the NWS Weather Forecast Office, the National Oceanic and Atmospheric Administration, and the U.S. Geological Survey as well as media reports about flood events. In order to capture the scope of these tragic historical chapters in our nation's history, we tried to include any and all weather-related events that could have contributed to floods.
Much of the severe flooding in America has occurred around the Mississippi River and in Texas, as well as along the Gulf Coast and Florida, because those areas are vulnerable to hurricanes. (These are 20 states with the highest risk of flooding.)
There are three categories of floods: flash flooding, river flooding, and coastal flooding. 
The most dangerous are flash floods, caused by rainfall intensity and duration. Topography also plays a role – if the soil is too sodden with moisture, it may not be able to absorb rainfall. 
Flash flooding can also lead to mudslides, particularly in western states. Steep ravines and canyons can funnel high volumes of water, exacerbating flood intensity. Other reasons for flash flooding are the rupture of a dam, slow-moving storms, or a surge of water released from an ice jam.
There were historic consequences from the Mississippi River flooding in 1927. Black Americans living in the flood zone were forced to evacuate their homes in the South, accelerating what would become known as the Great Migration to northern cities. (See the states where the most people were displaced by natural disasters last year.)
A more recent example of fatalities from coastal flooding and storm surge was Hurricane Ian. That tempest slammed into Florida, the Carolinas, and Virginia in September and October 2022, causing approximately 155 fatalities in the U.S., mostly in Florida, plus at least five in Cuba.
Climate change has raised concerns of increased flooding and the impact that flooding from rising sea levels will have on those living on American coasts. Scientific advances, including better observational data, improved climate models, and more sophisticated detection methods have made it possible to attribute extreme weather events to rising global temperatures.