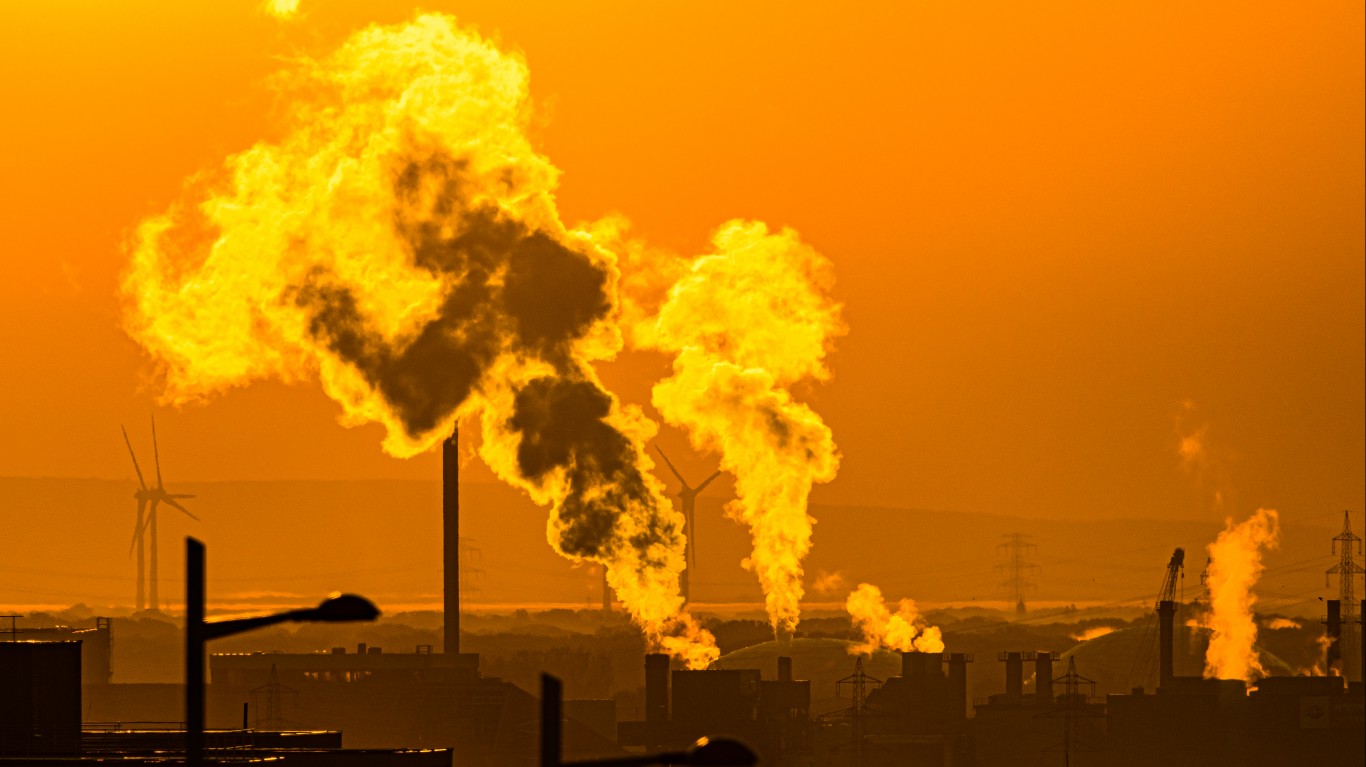 In today's edition:
— COP28's invite of Syria's Assad assures this year's event to be an oil affair
— EV stocks' mixed performance this year obscures booming consumer demand
— Solar capacity is growing faster than almost anyone expected; what's a terawatt?
— Can solar panels find a new home on those ugly factory rooftops?
— Wildfire season begins early in Western Canada, with almost 90 fires still burning
An electrifying story: Shares of EV makers have diverged sharply this year, marking an even stronger contrast with the surge in electric vehicle sales worldwide, with China, Europe and even the U.S. seeing demand that far exceeds expectations. Green Power $GP , maker of commercial EVs such as school buses, leads the pack, up more than 50% YTD. Li $LI and Tesla $TSLA are catching up. But three of the biggest startup names — Rivian, Fisker, and Lucid — have all continued to struggle as production delays and supply chain problems prevent them from generating the critical mass of new products needed to compete.
Climate eyebrows rose last year when the UAE named Sultan Al Jabar, CEO of the Abu Dhabi National Oil Company, to be president of this year's COP28 climate conference in Dubai. Mouths gaped last month when Al Jabar said carbon capture, the oil industry's preferred weapon against global warming, was the future.
But this week world leaders will have to decide whether they even plan to attend the November United Nations event after the UAE invited Syrian President Bashar Al-Assad to participate, as part of an Arab-proposed rehabilitation tour for the reviled politician. Many world leaders, including in the U.S. and UK, currently have sanctions against Assad and his country after the decade-long Syrian civil war.
A PR stunt to be sure, but the invite underscores what has become the complete capture of the COP28 process this year by the oil industry, and one that could drive a wedge between nations at a time when climate cooperation is more needed than ever. If Assad accepts, we can expect calendar schedules to be re-written quickly, and Dubai will be little more than another giant Houston energy conference.
We've long argued that the oil and gas industry deserves a number of seats at the table at any serious climate talks. But the takeover of the UN conference like this, and the invitation of one of the most destructive leaders of this young century, is not the way to influence reluctant climate enthusiasts. Or world leaders.
All eyes now turn to UN Secretary General Antonio Guterres for reaction. This one has legs.
Subscribe to Callaway Climate Insights to keep reading this post and get 7 days of free access to the full post archives.