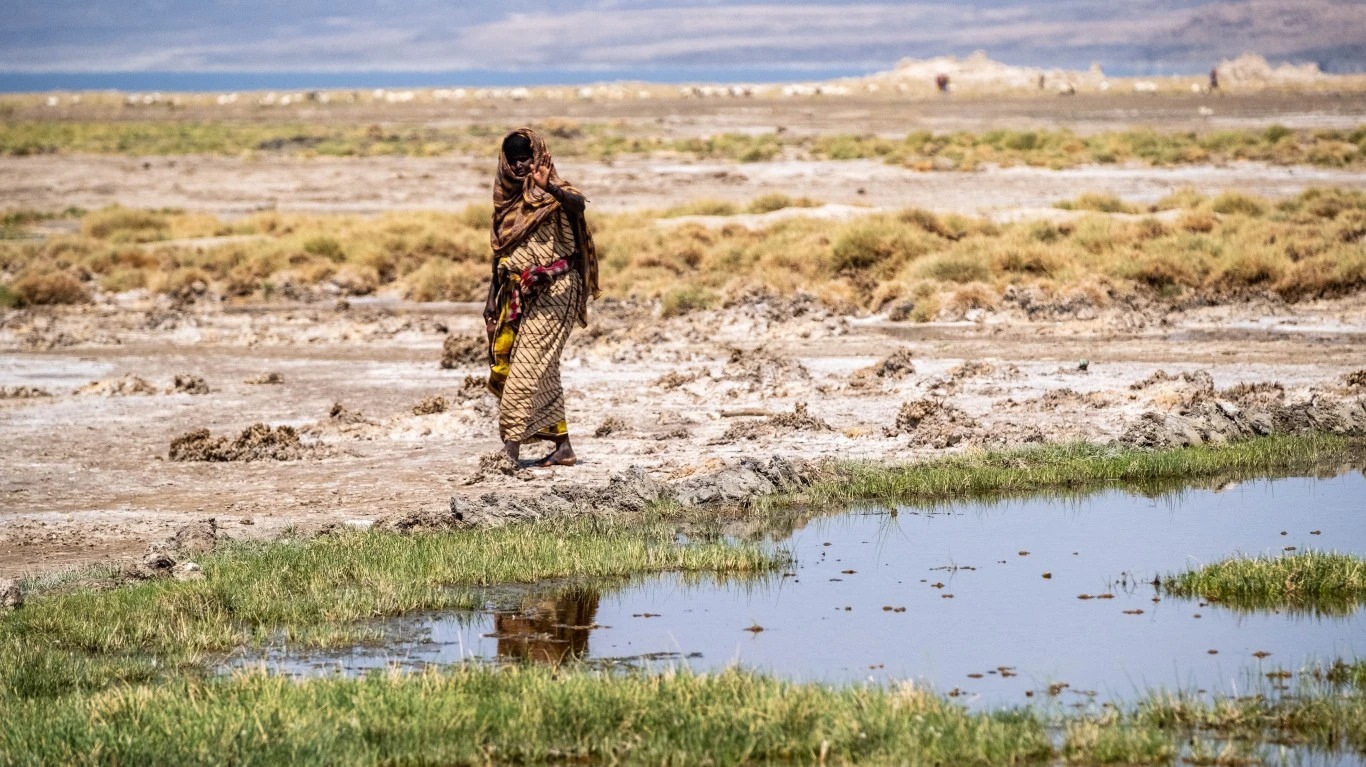 Saudi Arabia has long been criticized globally for its treatment of girls and women. In recent years, reforms, including allowing women to drive cars  and easing restrictions on women's employment among others, have led to measurable improvements. While terms such as "allowing women" are themselves patriarchal and sexist, progress in gender issues in the Islamic kingdom needs to be acknowledged. But Saudi Arabia has actually never been the worst place in the world for girls and women. 
Propped up by its vast oil reserves, the country enjoys peace and prosperity while others in the region and elsewhere boil in poverty and conflict – the leading causes of gender-based violence. (Here are 29 countries currently at war.)
To find the 25 worst countries for women, 24/7 Wall St. reviewed the Women, Peace, and Security Index 2021/22 published by Georgetown Institute for Women, Peace and Security and Peace Research Institute Oslo, 2021. Countries are ranked by their index score between 0 and 1, where scores closer to zero denote countries that are worse for women and closer to one better for women. The index ranks 170 countries using 11 indicators, including education, financial and legal bias, gender-based norms, safety, and more. Full methodology can be found in the full report. Population and gross domestic product per capita are from the World Bank.
The eruption of the COVID-19 pandemic in 2020 exacerbated already widening disparities among countries in terms of gender equality, the most recent GIWPS's report found. "This reflects a worsening of inequalities in the status of women, as countries at the top continue to improve while those at the bottom get worse, mirroring global trends in wealth and income inequality," Jeni Klugman, managing director of the institute, wrote in the latest WPS Index report, which provides insight into the progress of women's empowerment across the globe.  
Indeed, even an affluent country like the United States, which ranks 21st best among the 170 countries reviewed, has significant disparities between states. The levels of inclusion, justice, and security of women in Massachusetts is four times greater than those for women in Louisiana. Often, these levels mirror wealth, same as across the world's countries as women in wealthier nations, such as Germany and the United Kingdom, are vastly better off than they are in Sierra Leone or Somalia. (These are the poorest countries in the world.)
Out of the 25 worst countries for women and girls, 17 are in Africa and four are in Central or South Asia. Unsurprisingly, war-ravaged Yemen, Iraq, Syria, and Afghanistan are among the worst countries for women and girls. In 13 of the 25 countries, women spend less than four years in school throughout life, in large part because they tend to marry and give childbirth at a young age. In most of these countries, fewer than one in five women have their own bank accounts.
Here are the worst countries for women.