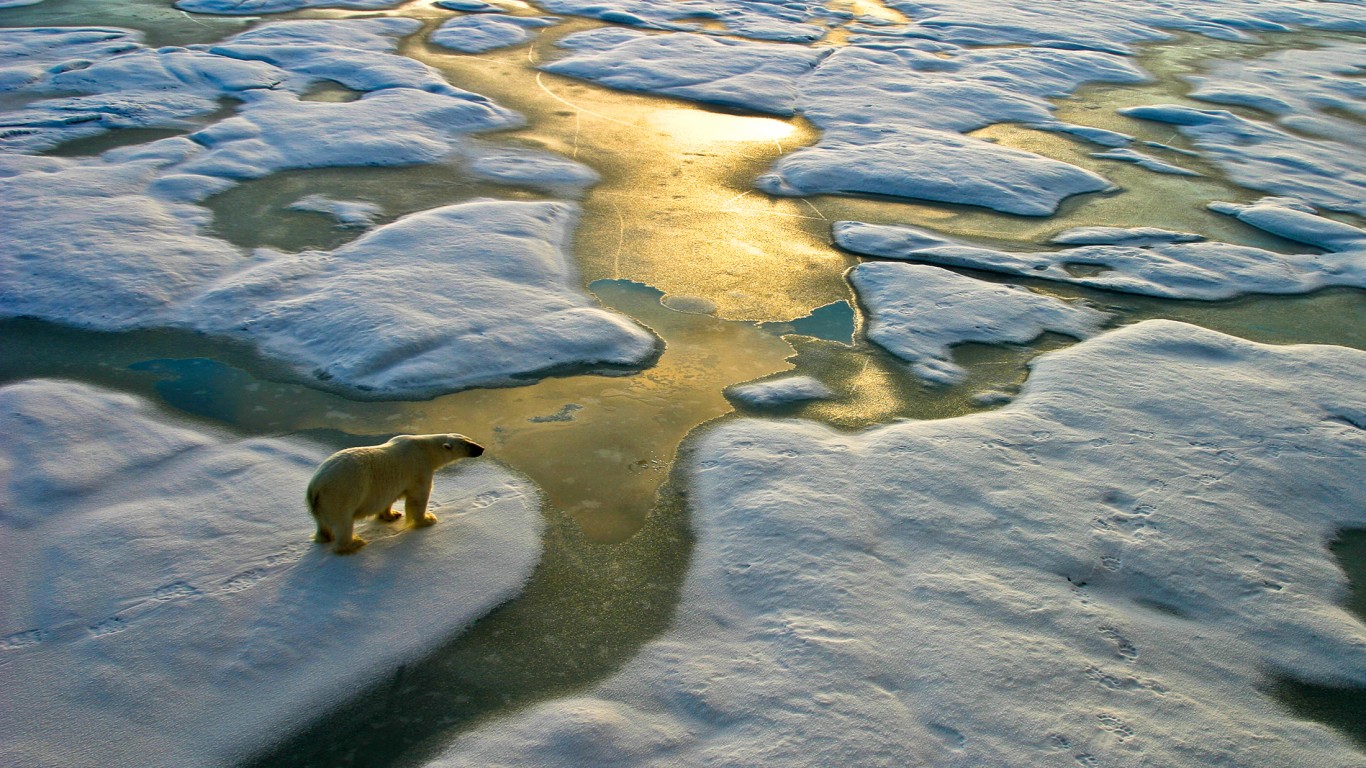 In today's issue:
— George Soros just set the stage for the biggest conspiracy theory yet. But is he right?
— Greenwashing lawsuits against banks in Europe and Australia hail the start of the climate litigation era
— Tesla's Elon Musk faces investors Wednesday amid expectations for a new $25,000 model, but what about the cybertruck?
— Russia's invasion of Ukraine has cost more than $51 billion in environmental damage
— Power plant emissions in the U.S. fell last year despite increased electricity demand
I once asked George Soros, the billionaire money manager who "broke the Bank of England" back in the early '90s, where the dollar was going. "I know exactly where the dollar is going, young man," he said in a sideline video interview at the World Economic Forum in Davos. "Unfortunately, I'm not at liberty to say."
Such bravado made Soros a billionaire, but also a magnet for some of the world's biggest conspiracy theories as he sought to use his money for philanthropy, from boosting the post-Soviet economies of Eastern Europe to fighting AIDS and cancer pain in Africa and beyond. From claims he was leading a Jewish cabal controlling the world to causing Europe's migrant crisis, the soft-spoken nonagenarian is often portrayed as some sort of dark overlord rather than a political philanthropist.
So media were quick to jump on his speech to world leaders at the Munich Security Conference recently for clues as to what might happen with Russia's invasion of Ukraine or the 2024 presidential election. But Soros was there to talk about climate change. And in looking for news on the war or markets, his climate ideas were largely ignored, which is a shame because he jumped on an existing plan to geo-engineer the arctic atmosphere that could generate the biggest conspiracy theory yet — but might actually work.
The plan, put forth by the University of Cambridge's Center for Climate Repair, would spray salt water into the clouds to brighten them and reflect the sun away from the Arctic ice sheet, much as breaking waves already do. As geo-engineering plans go, it is science-based and about as basic as they come. A group of 60 scientists just this week added their names to a list calling for increased research in what they call solar radiation modification, which includes the Cambridge idea as an option.
Still, the idea of George Soros master-minding a scheme to re-freeze the Arctic Circle will be too good for conspiracy theorists to ignore as we head to 2024. In fact, as the anti-ESG backlash grows among Conservatives, geo-engineering is an obvious political target.
Soros has given more than $32 billion to his Open Society Foundations since he started them in the 1980s, mostly to pro-Democratic causes around the world but not a lot to fighting climate change. The real news from his Munich speech might simply be that he's willing to turn his remaining energies to the most important cause of all, and that scientists are starting to listen.
Subscribe to Callaway Climate Insights to keep reading this post and get 7 days of free access to the full post archives.