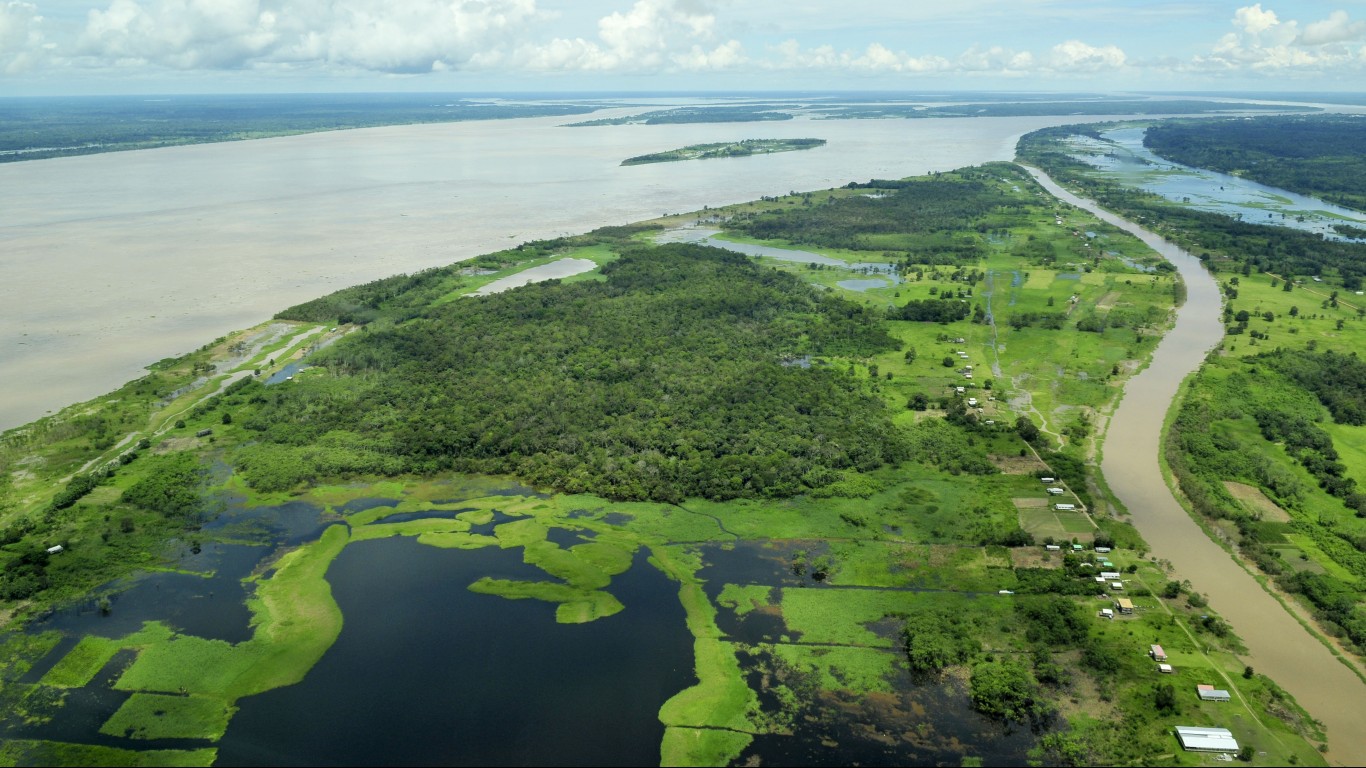 — Brazil's unprecedented protests against Democracy show saving the Amazon basin will be a violent affair
— President Joe Biden's push into electrifying all transport will trigger a new phase in investment opportunity for EVs and charging stations
— Foiled by climate change? Vladimir Putin's plot to cause an energy crisis in Europe this winter meets global warming
— Are 22 trillion gallons of new rainwater enough to cure California of its generational drought? Apparently not.
— Great Salt Lake may be the first U.S. watery landmark to go extinct. It won't be the last.
The unprecedented protests in Brazil by opponents of new President Luiz Inacio Lula da Silva are more than a dangerous copy of the Jan. 6 attacks on the U.S. Capitol. They are a hint of the violent opposition Lula will encounter as he tries to stop years of illegal strip mining and logging in the Amazon basin.
While in the U.S., the beneficiaries of climate protests are usually the big, public oil and gas companies, in the Amazon it's still the Wild West — with land grabs, money laundering and even murder a normal part of doing business in an unregulated area almost 3 million square miles large.
Former President Jair Bolsonaro may be laid up in Florida, and many of his supporters arrested during the protests. But Brazil remains a divided nation, and the criminals guilty of destroying the Amazon won't go quietly because Lula is now in charge. The lines between extremism and organized crime are exceedingly thin.
The Amazon Basin is the front line of the world's efforts to save itself from catastrophic global warming. Scientists claim it might have already tipped from the world's largest carbon sink, reducing carbon in the atmosphere with its trees, to a net emitter of carbon.
The battle to protect it from getting worse, with Lula as its best hope, is going to be unprecedented in the annals of environmental activism. It's also going to get a lot more violent.
More insights below . . . .
Subscribe to Callaway Climate Insights to keep reading this post and get 7 days of free access to the full post archives.