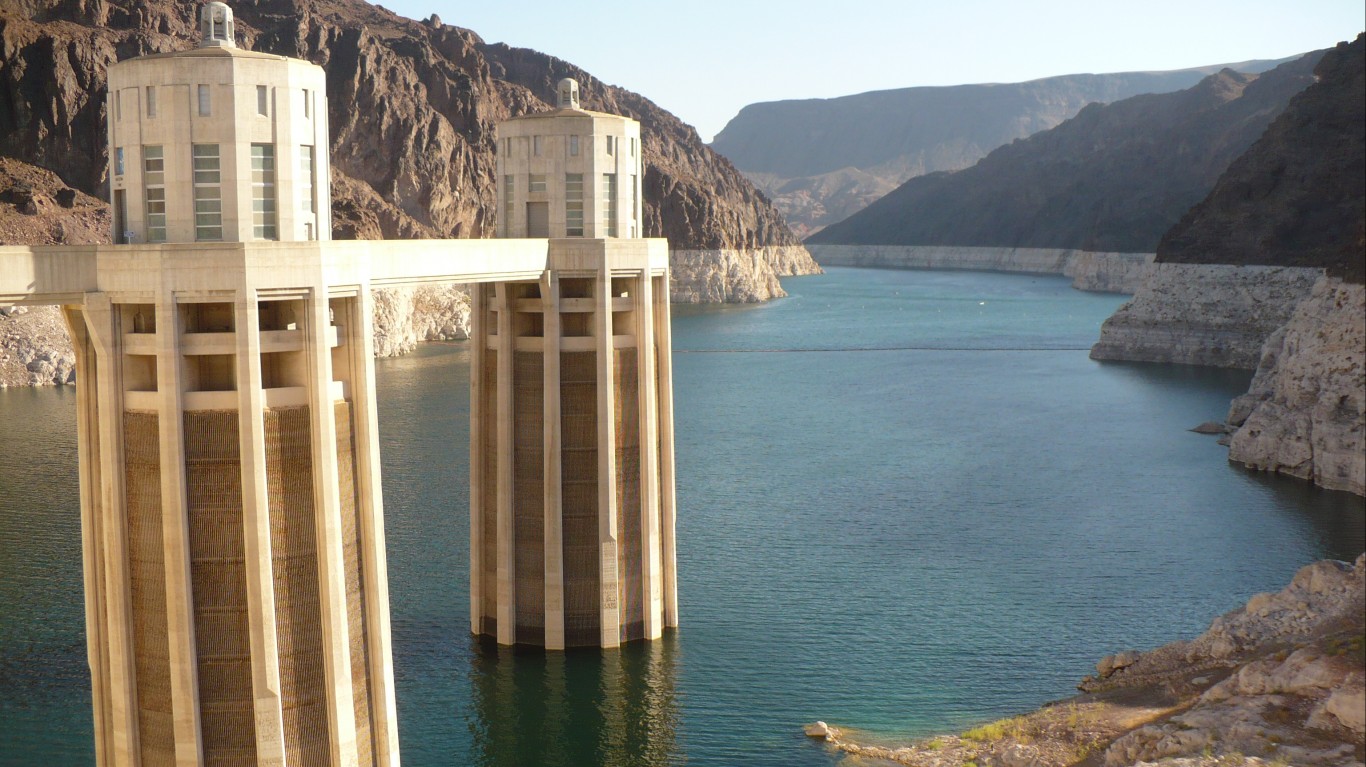 2022 was marked by geopolitical, economic, and ecological tumult. Global inflation surged to historic highs, while worsening droughts gave rise to humanitarian crises in many parts of the world. And Russia's invasion of Ukraine was the largest military movement in Europe since World War II. These and other factors have set the stage for the year ahead – and the challenges to global stability and development in 2023 are no less daunting than those that defined 2022. 
A recent report from Eurasia Group, a New York-based political risk analysis and consulting firm, identified the top 10 risks facing the world in 2023. The report, "Top Risks 2023," offers detailed predictions of what the largest threats to global stability, peace, and prosperity will be in the coming year.
24/7 Wall St. picked nine of Eurasia Group's top 10 risks of 2023 and reviewed them along with the Group's analysis of each risk. The risks on this list are global in scope and cover issues related to technology, politics, economics, international relations, and environment. The risks on this list are ranked by their likelihood, imminence, and potential impact – from the lowest to the highest. 
An underlying feature of several of the top risks in the coming year is a move toward authoritarianism and increased isolation of several of the world's most powerful countries. China's President Xi Jinping has successfully consolidated power to a degree not seen since Mao Zedong. Meanwhile, Russia's war in Ukraine has left the country diplomatically and economically isolated from much of the rest of the world. Iran's ongoing nuclear program, coupled with widespread domestic upheaval, has had similar consequences. 
These developments have given rise to greater uncertainty in the world in 2023. Without checks and balances, oversight, or tolerance for dissent, governments in Beijing, Moscow, and Tehran are more prone to missteps that could have far-reaching consequences, Eurasia Group explains. (These are the nine leaders who have the power to destroy life on Earth.)
Some of the other top risks in 2023 are coming directly from the United States. The anticipated proliferation of advanced artificial intelligence in the coming year will likely result in widespread disinformation and further erode democratic institutions. And the U.S. is already among the most politically polarized and dysfunctional advanced democracies in the world. (Here is a look at America's most politically divided cities.)
According to the report, a global recession, an energy crisis, and continued ecological catastrophe are also among the top threats facing the world in the coming year.
Click here to see the 9 biggest threats the world will face in 2023.