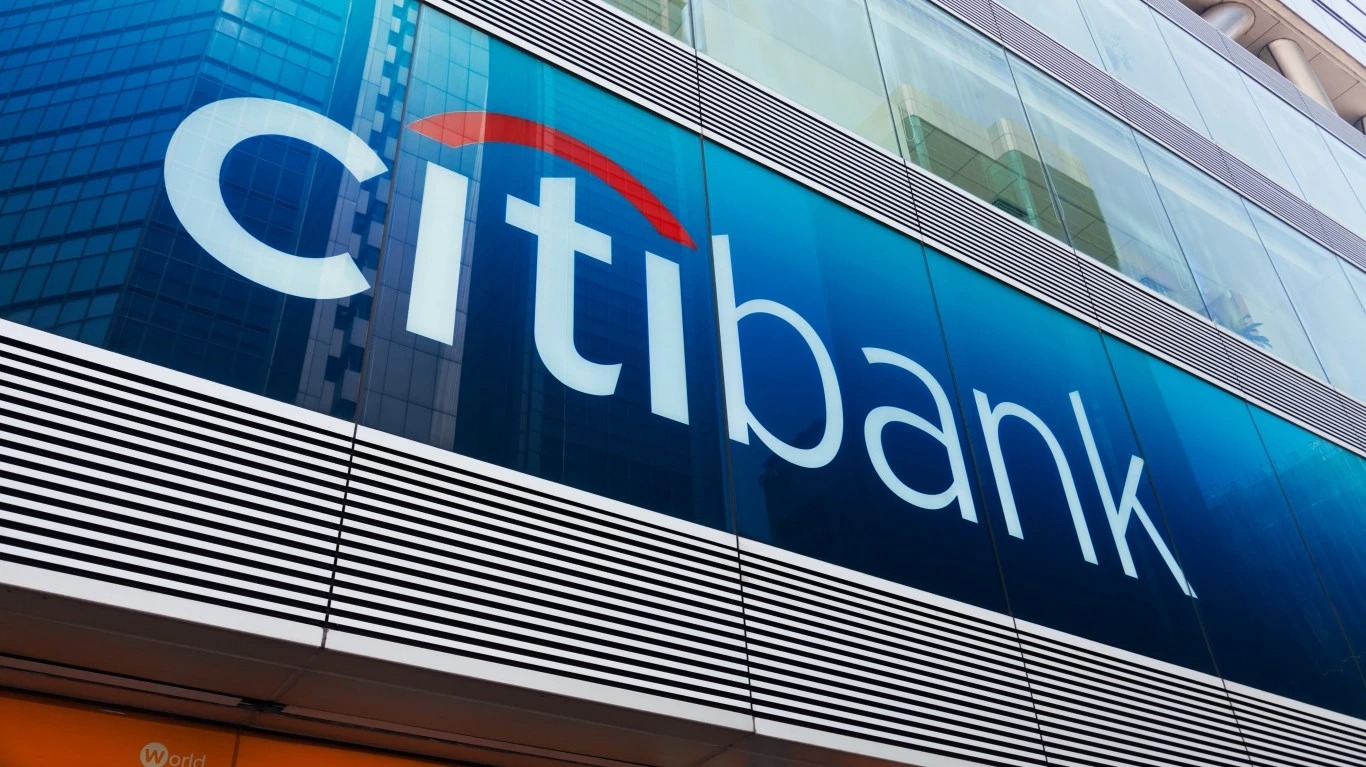 According to a recent report, the world's 60 largest banks financed $5.5 trillion in deals and loans for the fossil-fuel industry over the last seven years, dating from the historic Paris climate change agreement. About $3.9 trillion were financed by just 20 banks.
To find the banks helping to finance the fossil fuel industry, 24/7 Wall St. reviewed the report Banking on Climate Chaos, a joint effort between Rainforest Action Network, BankTrack, Indigenous Environmental Network, Oil Change International, Reclaim Finance, the Sierra Club, and Urgewald. Banks are ranked by total financing – lending and underwriting – they have provided to fossil fuel companies since 2016.
The report considered a total of 3,210 companies – parent and independent companies, and subsidiaries – in the fossil fuel sector and the 60 largest banks and traced financing between the banks and fossil fuel companies using Bloomberg. For the report's full methodology click here. 
Eleven of the 20 banks are based in the U.S. or Canada. The top four fossil-fuel financiers from 2016 to 2022 are American financial institutions. Japan, the United Kingdom, and China each have more than one bank on the list. 
With total financing of $434.1 billion, JPMorgan Chase is the leader, followed by Citi and Wells Fargo. In 2022, however, with total financing of $42.1 billion, Canada's RBC bank was the list leader, followed by JPMorgan Chase, and Wells Fargo. (And these were the 18 separate billion dollar weather and climate disasters in 2022.)
Exxon Mobil Corp. stated in its 2023 Advancing Climate Solutions Progress Report that, through 2027, it intends to invest about $17 billion in lower-emission initiatives, an increase of about 15%. Exxon also noted it has cut methane emissions intensity from its assets by more than 50% through 2022 from 2016 levels. Even so, the American energy giant was the corporation that was the most financed by four banks on our list with many projects expanding current operations. 
Other companies getting financing from more than one bank were Enbridge Inc., Saudi Arabian Oil Company, TC Energy Corp., and Marathon Petroleum Corp. (TC Energy is the owner of Keystone pipeline – Keystone has worst oil spill record of any pipeline in the U.S.)
Click here to see 20 banks still pouring billions into the fossil fuel industry.