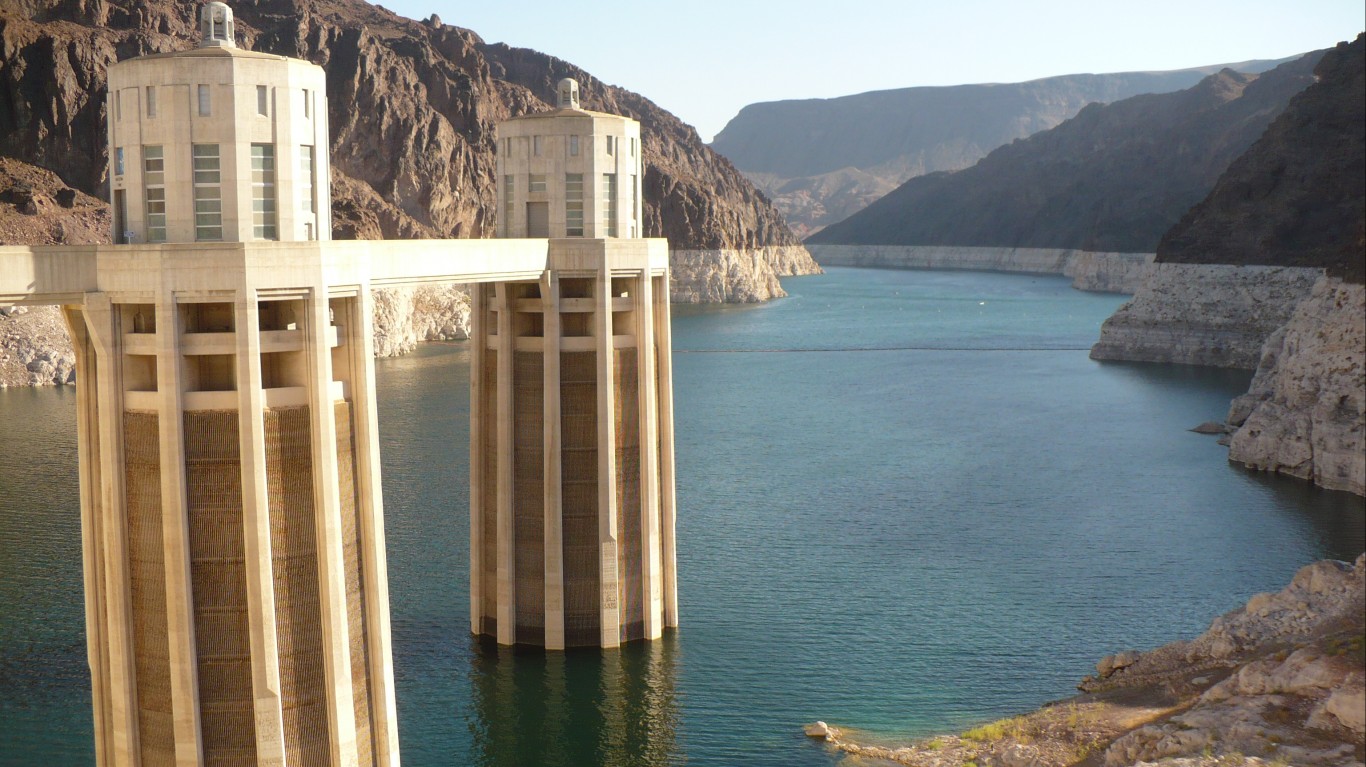 In today's issue:
— How China's reaction to Pelosi's Taiwan visit could rock U.S. climate progress
— Las Vegas joins a growing list of cities running out of water
— Amazon's wrong-way emissions strategy
— The Manchin Effect is more than just political maneuvering argues Jack Hamilton in a new book review
— The world's largest rubber tire maker is not who you think it is
— Apple looks to Lamborghini designer for new self-driving EV model
Nancy Pelosi's Taiwan visit is brave, defiant, reckless or just plain stupid, depending on where you come down on the Pelosi political spectrum. That it's also a risk to climate progress in China and the U.S. is something that can't be ignored.
The economic impact of escalating hostilities over Taiwan will make Russia's Ukraine invasion seem like a summer storm. An invasion would throw the global computer chip industry — already in supply chain disarray — into chaos. Taiwan is responsible for more than half the chips we use in our computers, cars, and everything else. Companies such as Taiwan Semiconductor $TSM and United Microelectronics $UMC could be turned off while sales at Apple $AAPL , which sources so many of its products to China, could be also crushed in any major retaliation.
Inflation would soar and China's world-leading production and distribution of solar panels could also grind to a halt, at least for the U.S. financial markets — which are at the moment discounting the risk and would be caught flat-footed.
For climate progress, so tenuous in the U.S. and only just starting in China, a shift in focus of the world's two largest polluters to a territorial conflict would be disastrous. Oil, gas and commodities would soar again.
China's Taiwan timing, whatever it is, won't change because of Pelosi's visit. There is too much at stake. It will huff and puff, fly military sorties, and arrest Americans, but it's not ready to invade just yet.
It has other strings to pull, however, and climate ones are unfortunately both obvious and ruthlessly effective. Investors should be ready for anything.
More insights below . . . .
Subscribe to Callaway Climate Insights to keep reading this post and get 7 days of free access to the full post archives.