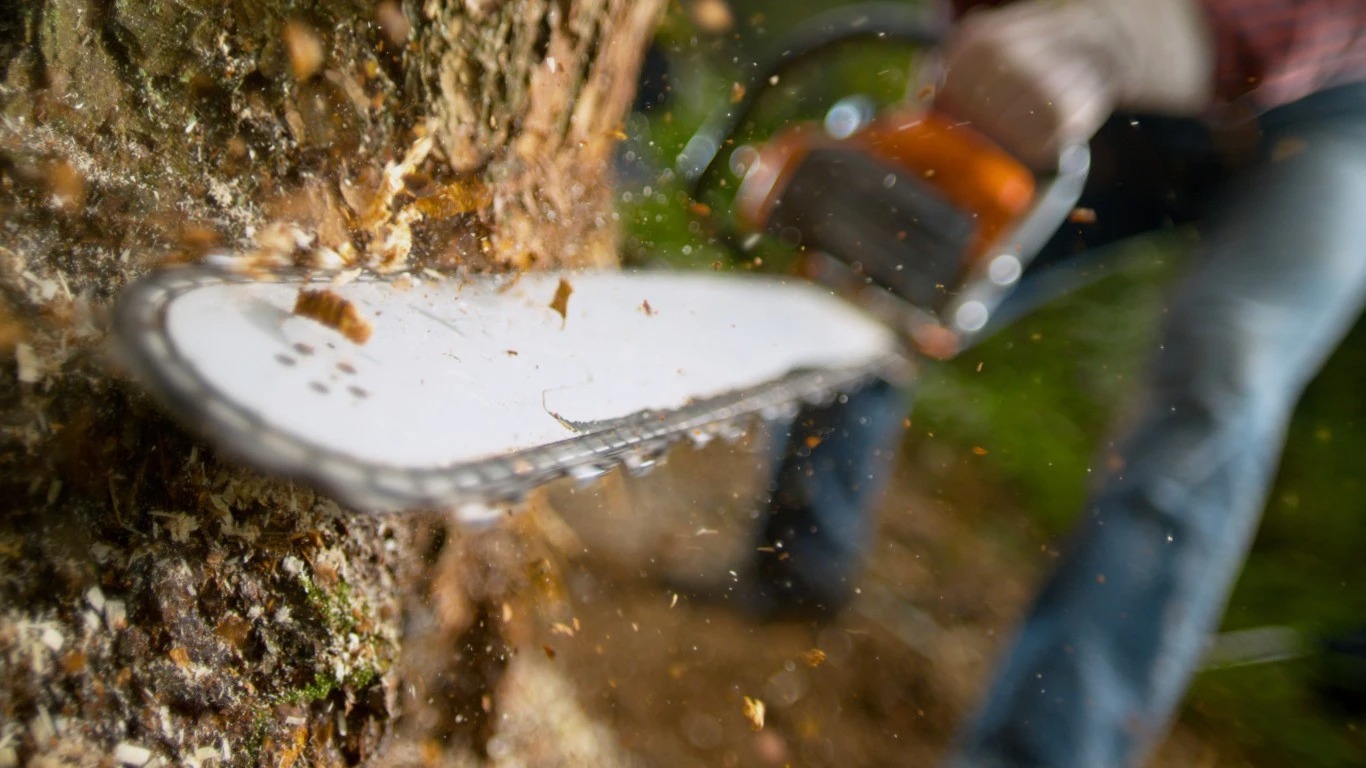 Logging is often cited as the most dangerous job in America, and for good reason. It only takes a quick online search of logging accidents to see that the people who harvest trees for wood products, a fundamental raw material for the construction industry, are killed or injured with disturbing regularity. The most common fatal accident among logging workers are accidents involving delimbers, bunchers, forwarders, and other heavy and dangerous equipment used to turn trees into transportable bundles of logs.
According to the U.S. Bureau of Labor Statistics, the fatal work injury rate for fallers — the frontline workers of the logging industry — last year was a staggering 530 per 100,000 workers, or 33 workers out of a total workforce of 5,600. Compare that to the national average for all occupations tracked by the U.S. Department of Labor of 3.3 deaths per 100,000 workers. 
But fallers are just one part of the hazardous logging, forestry, and tree-trimming businesses in which tens of thousands of workers are doing some of the most dangerous work in America. (On the other hand, here are 10 jobs that make parenting manageable.)

To determine the most dangerous jobs in the U.S., 24/7 Wall St. reviewed the 2021 Census of Fatal Occupational Injuries from the BLS. Occupations are ranked according to the most annual fatal injuries per 100,000 workers. Employment data used to calculate fatalities and injuries per worker came from the BLS Employment Projections program for 2021. We excluded broad-categories of occupations  and occupations with fewer than five reported fatalities in 2021.

Commercial divers, industrial fishers, and almost any type of blue-collar job in the country's oil and gas fields are also high-risk occupations. The list also includes lower-pay jobs like taxi driver, tree pruner, and roofer, as well as jobs in other mechanical trades like farm equipment mechanic, power-line installer, and elevator repairers. (Also see, domestic workers hold the most jobs in these 12 states.)
Here are the most dangerous jobs in the U.S.
Click here to read our detailed methodology.