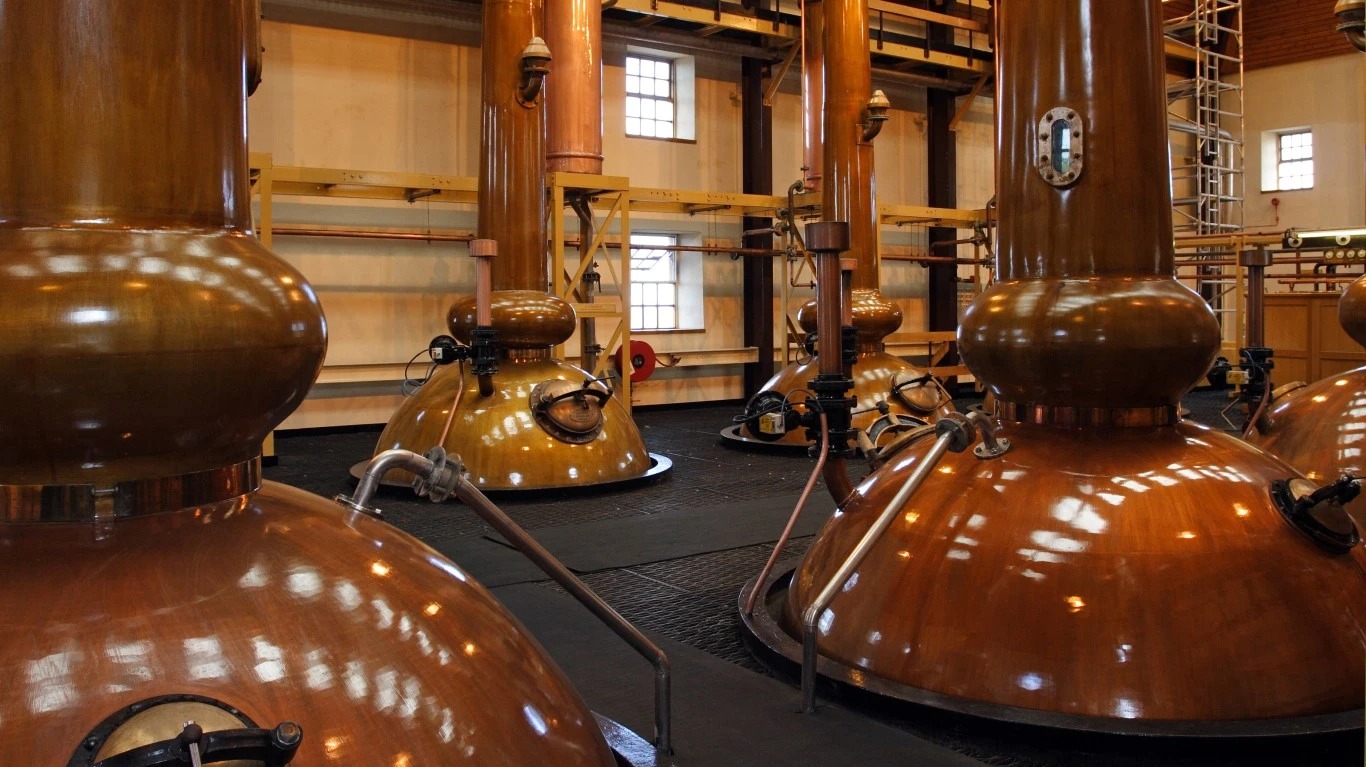 (A native of England, veteran journalist Matthew Diebel has worked at NBC News, Time, USA Today and News Corp., among other organizations.)
It must be admitted at the end of a hard day toiling at Callaway Climate Insights that I often pour myself a wee dram of scotch whisky. My brand of choice is Teacher's, a reasonably priced blend that has a high proportion of a somewhat smoky single malt.
But it's also a guilty pleasure because scotch is manufactured by carbon-intensive means, something I learned as an 18-year-old when I took my grandfather on a driving tour of Scotland. In particular, he wanted to visit the Blair Athol distillery that supplies the single malt whisky used in his favorite blend, Bell's (which is unfortunately not sold in the U.S.).
As we approached the picturesque town Pitlochry, where it is made, I could see smoke and steam rising from the distillation rising from the plant. The carbon-intensive process was confirmed when we went inside — vast vats and copper kettles threw out considerable heat and there was a smell of smoke in the air. Our reward was a visit to the much cooler tasting room where we sampled the wares — hey, 18 is the legal-drinking age in the U.K. — and bought a couple of bottles…
Subscribe to Callaway Climate Insights to keep reading this post and get 7 days of free access to the full post archives.