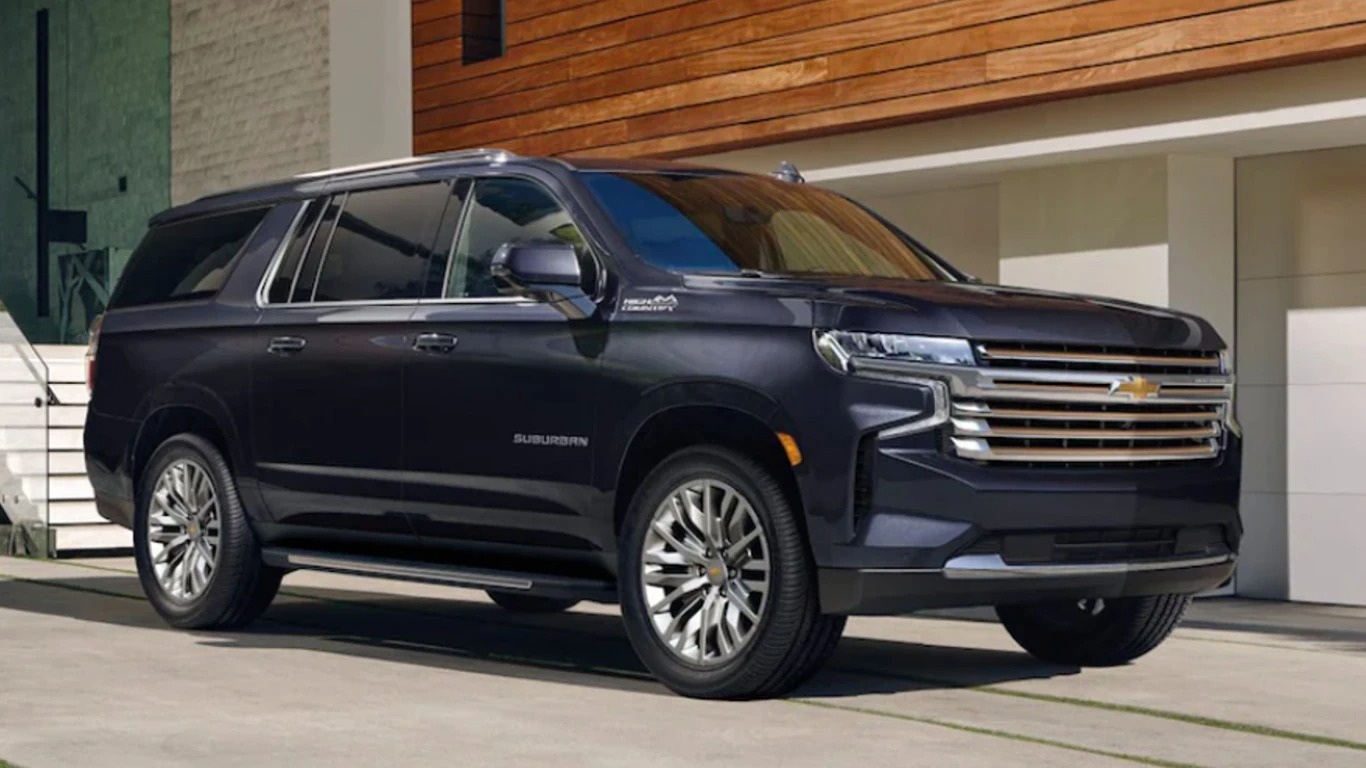 Sport utility vehicles are the most popular vehicle segment in the United States by a wide margin. Gaining popularity since the 1990s, SUV sales overtook sedans for the first time in 2015. By 2019, SUVs outsold sedans two-to-one. 
From the 1940s up through the '80s, SUVs were bare-bones four-by-fours that sold mostly to off-roaders and outdoor adventure seekers. In the decades since, the segment's mass market appeal gained traction as automakers refined their SUV nameplates, transforming them into more practical, family vehicles – while still incorporating the off-road capabilities of their predecessors in many cases. (Here is a look at the 15 cars that hold their value the longest.)
While SUVs have evolved considerably over the years, one characteristic that has not changed – particularly for full-size SUVs – is their stigma as gas guzzlers. Due to their weight, larger engines, and higher ground clearance, SUVs will likely never achieve the efficiency of smaller sedans. Still, for those in the market for a new full-size SUV, some models are far more fuel efficient than others. 
Using data from the Environmental Protection Agency, 24/7 Wall St. identified the 25 most fuel efficient full-size SUVs on the market, ranked by best available combined miles per gallon. We only considered vehicles for the 2023 model year, excluding plug-in hybrids and all-electric vehicles. Full-size SUVs are defined by the EPA as those weighing between 6,000 and 9,999 pounds. 
Variations of the SUV nameplates on this list are capable of anything from 21 to 35 miles per gallon of combined city and highway driving. It is important to note that though variations of these models are capable of relatively high fuel efficiency, many of these models are also available with far less efficient engines. For example though the Dodge Durango ranks on this list, the Durango is also available in an 8 cylinder engine that gets 13 miles per gallon in combined city and highway driving. 
The three highest ranking vehicles on this list are hybrids, which combine a traditional internal combustion engine with one or more electric motors powered by batteries. Hybrid batteries, which charge automatically, offer supplementary power, resulting in reduced fuel usage. (Here is a look at the cars that have been completely redesigned for 2023.)
Click here to see most fuel efficient full-size SUVs.