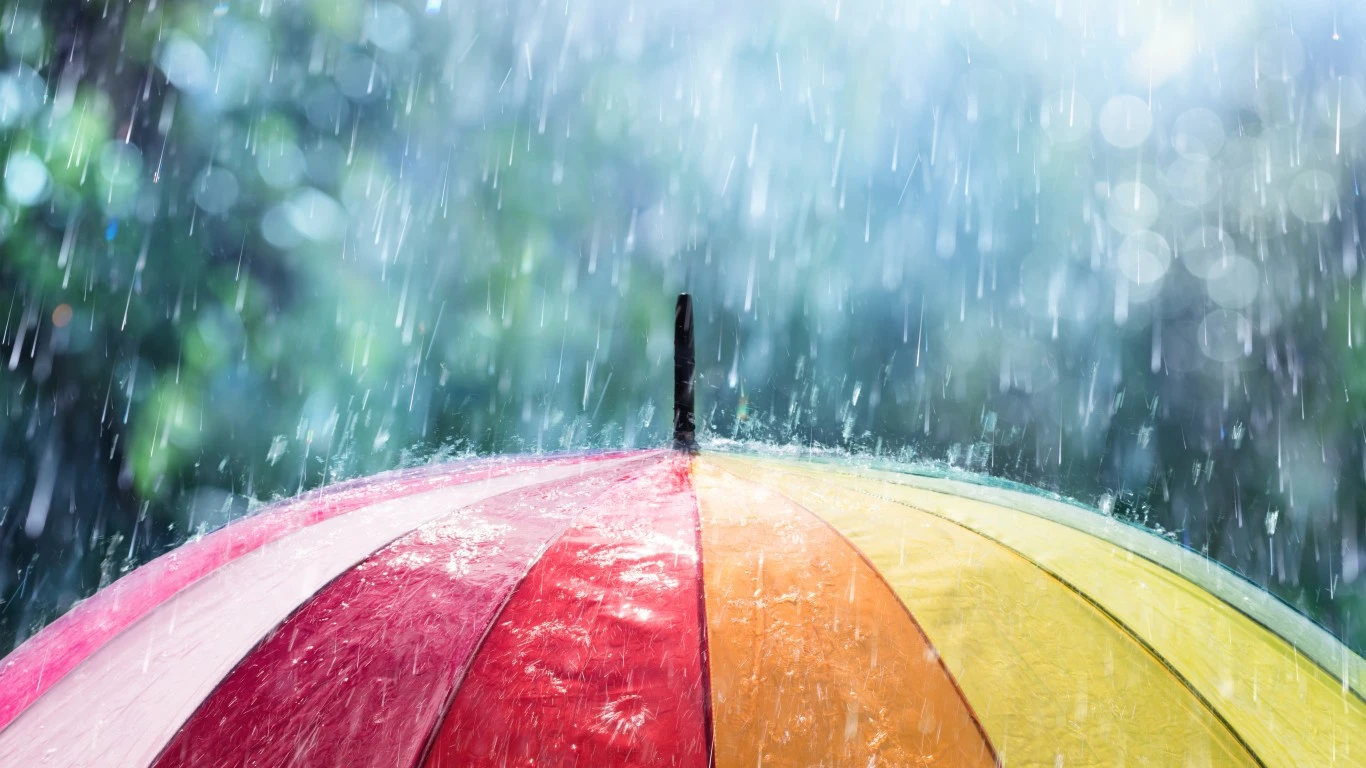 Extreme weather is increasing as humans, in their pursuit of economic growth and prosperity, continue to release billions of tons of fossil fuel-sourced carbon dioxide emissions and other gasses into the atmosphere. This blanket of greenhouse gasses is causing climate change, and one of the many impacts of warming the planet is more moisture in the air, which increases the strength and frequency of devastating floods from the rice fields of Bangladesh to downtown Houston.
Setting aside human-caused global warming that is quickly becoming an existential threat to people in many parts of the world, heavy rainfall has always been part of the Earth's natural cycles. In fact, out of the 30 heaviest periods of precipitation on record, only one has been recorded since 2000, while some of these outlier downpours date back to 1860.
To identify the heaviest rain storms ever recorded in the world, 24/7 Wall St. reviewed the Hydrometeorological Design Studies Center World Record Precipitation Measurements, published by the National Weather Service. Data was last updated by the NWS on Nov. 10, 2021. Some data are estimates. 
These all-time record cloudbursts range from the 1.23 inches of rain that fell in just one minute in Unionville, Maryland, on the Fourth of July in 1956, to a staggering 133 feet of rain that fell in eastern India over a two-year period in 1860 and 1861.
Some of these 30 heavy precipitation events created multiple records for amount of rain over time. For example, heavy rainfall in the Commerson Crater of Réunion in January 1980 generated a 10-day and 15-day precipitation record of 224 inches and 250 inches of rainfall, respectively. The island, an overseas department of France located 422 east of Madagascar, also holds a record for the most rain over an eight-day period, at 217 inches, after it was struck by Cyclone Gamede in February 2007. (Speaking of islands, here are 20 islands that will disappear in your lifetime.)
Cherrapunji, in the eastern Indian state of Meghalaya, holds by far the highest number of consecutive rainfall records. In 1860 and 1861, a stream of heavy tropical deluges gave Cherrapunji (known officially by its traditional name Sohra since 2007) all-time rainfall records in 48 hours, one month, two months, three months, four months, 11 months, 12 months, and two years. This helps to explain why Meghalaya is considered the wettest place on Earth.
These 30 all-time heaviest periods of precipitation occurred in nine countries, led by India and China, including Inner Mongolia. Five have been recorded in the United States, dating from 1935, when Woodward Ranch, Texas, received 22 inches of rain in less than three hours. (See worst floods in American history.)