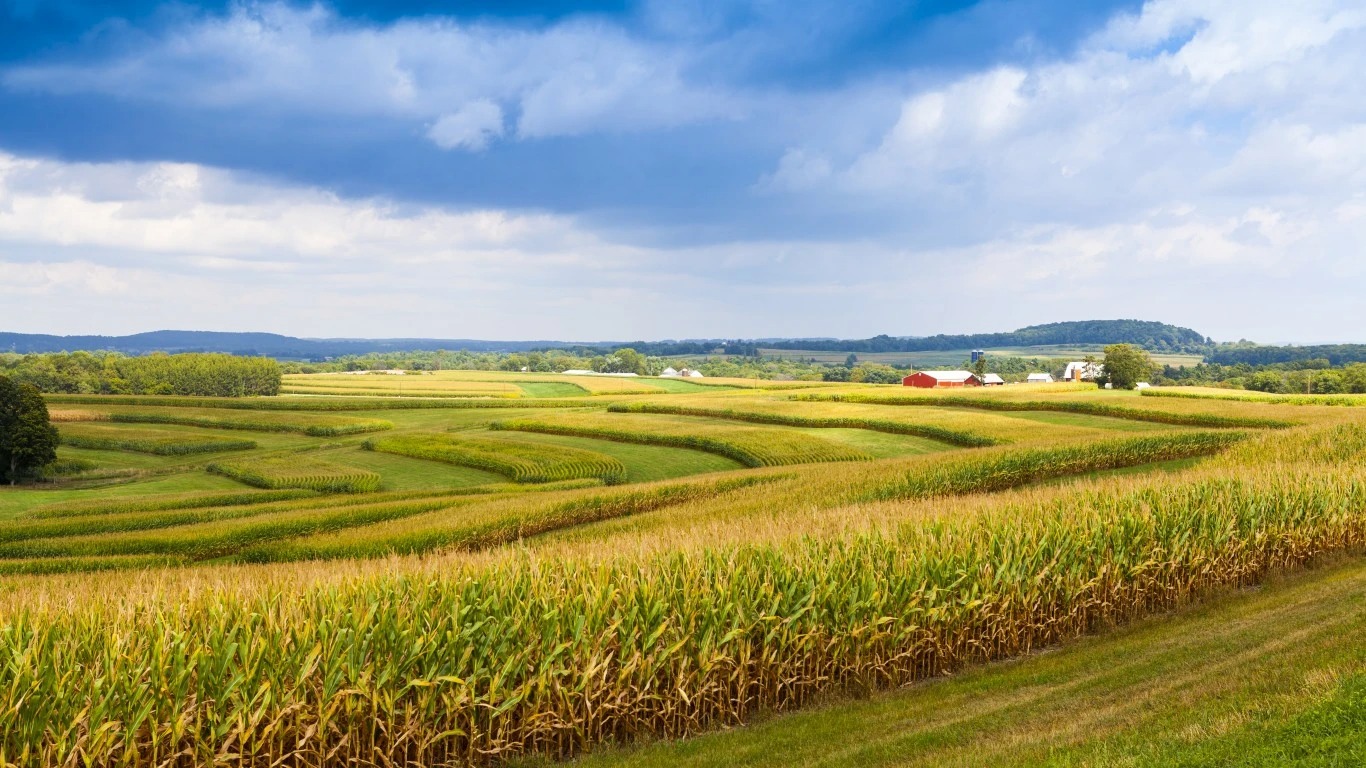 In this day and age, getting "off the grid" has become an increasingly popular way for people to live. What does it mean to live off the grid? According to the Cambridge Dictionary, those who live off the grid do not need to rely on public utilities, such as electricity and water, as they draw from sources on their own land – solar energy being probably the best example. (These are the states producing the most electricity from renewable sources.)
This becomes an increasingly popular idea as tornadoes, floods, and hurricanes can black out electric and internet grids for weeks at a time. People have already begun the process of moving off the grid, and the state where it is most prevalent is Iowa.
While there is no clear reason why Iowa is at the top of the list, it sits in what is known as "tornado alley". This section of America, which also includes much of the upper Midwest and Texas, is an area where climate conditions make the presence of these storms more likely than in the rest of the nation. According to The National Weather Service, Iowa had 42 tornadoes last year. The Des Moines Register puts the number since 1950 at 3,178.
Iowa is also the site of some of America's most famous floods. The NWS has a list of Flood Hazard Information for Iowa, presumably so people know what's coming during some huge storms. (These are the worst climate-related disasters since 2010.)
States which have terrible storms are likely to have more people living off the grid over time. The two largest states in the U.S. based on population are prime examples. Both Texas and California have experienced rolling blackouts due to climate events in recent years, making off-the-grid living a tantalizing option. Luckily for Texas, it ranks as the No. 2 best state for living off the grid, with the highest growth projections for both solar and wind power in the coming years.