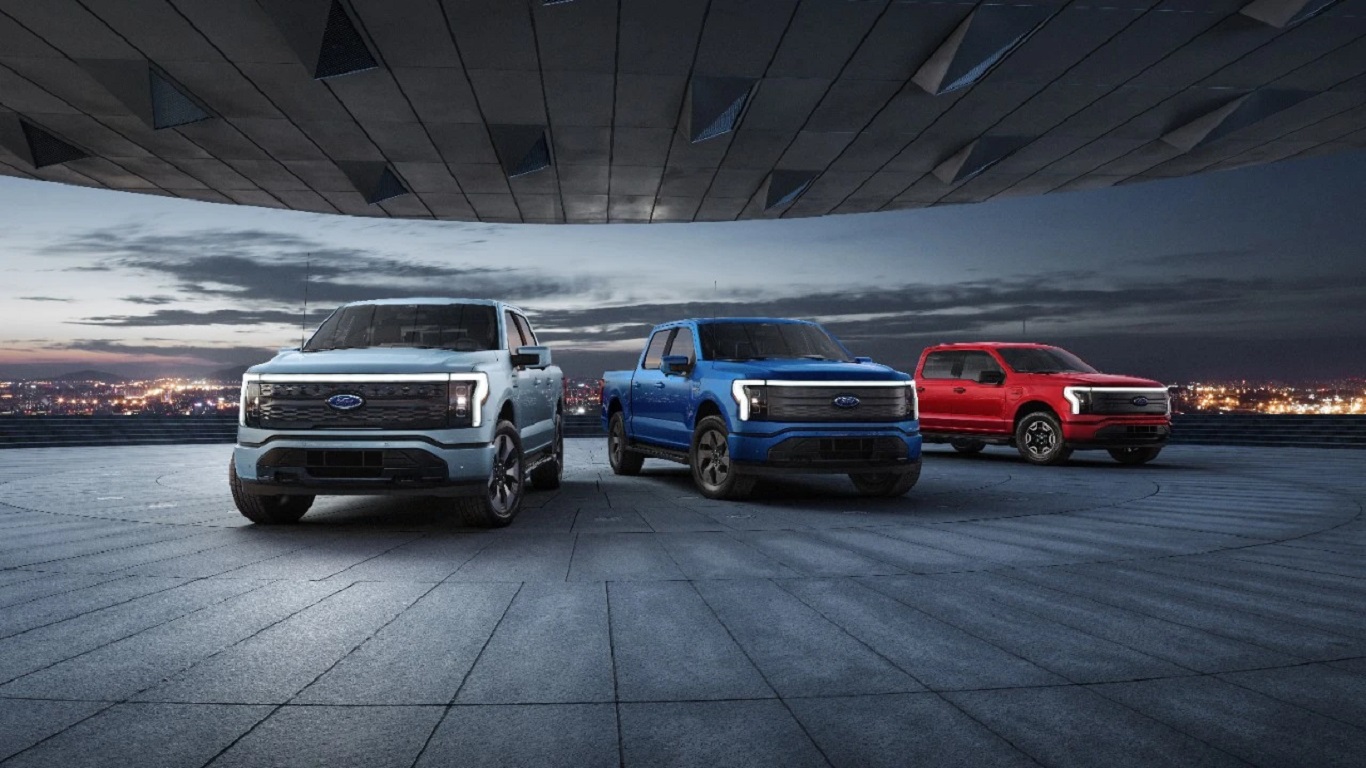 President Joe Biden visited in 2021 a General Motors factory in Detroit, touting tax incentives for the purchase of electric vehicles. As Biden, a longtime car enthusiast, was driving GM's new 1,000-horsepower GMC Hummer electric pickup truck around the factory lot, he told a crowd of journalists, "These suckers are something else!"
Indeed, though electric cars have been around for more than a century, it was not until energy storage technology advanced enough in recent decades that they became "something else."
The rapid global growth in EVs and other low-emission passenger vehicles has hit an inflection point as the world's largest automakers have begun planning for a world where battery-powered electric drivetrains replace dirtier internal combustion engines.
To find the EV ambitions of the world's largest automakers, 24/7 Wall St. reviewed several sources, including the International Energy Agency' Electric Vehicles and company and media reports. We ranked the 23 car companies found on the Fortune Global 500 by their 2022 EV sales, using data from EV-volumes.com – the electric vehicle sales database. 
The countries with auto companies that have sold the most passenger electric vehicles domestically and worldwide last year are China, with more than 2 million units sold, the United States, with nearly 2 million units, led by Tesla's 1.3 million deliveries, and Germany, with about 960,000 EV sales in 2022. (Also see, the most efficient cars on the market.)
China, whose large cities are choking in smog, wants one out of every five new-vehicle purchases to be electric cars by the end of 2025. Germany's big three automakers – Mercedes-Benz, Volkswagen, and BMW – have committed to converting all, most, or half of their global sales, respectively, to electric vehicles by 2025 or 2030. U.S.-based automaker Ford wants a third of its global sales coming from EVs by 2026, while General Motors has a goal of building 30 EV models by 2025. Tesla CEO Elon Musk has established an audacious goal of selling 20 million EVs in 2030. Last year, 23 of the world's largest car companies sold nearly 6.1 million passenger EVs.
But not all electric vehicles offer the same energy efficiencies. The weight of electric passenger cars can range from about 1,000 pounds for a European smart car to a staggering 4.5 tons for the new behemoth GMC Hummer EV, more than double the weight of Tesla's Model Y and more than two times the weight of the Nissan Leaf. (These are America's favorite pickup trucks.)
Heavier EVs require more energy to power and contain larger batteries with bigger carbon footprints thanks to the additional natural resource inputs required to make them, such as cobalt, most of which is extracted from Chinese-owned mines in the Democratic Republic of Congo. EVs are also less green in parts of the world where coal is the primary source for the generation of electricity.
In other words, while private EV ownership is an improvement over gasoline-powered cars, it is not a panacea for fixing the problem of global warming.
Here are the latest annual sales of electric cars by the world's top manufacturers.