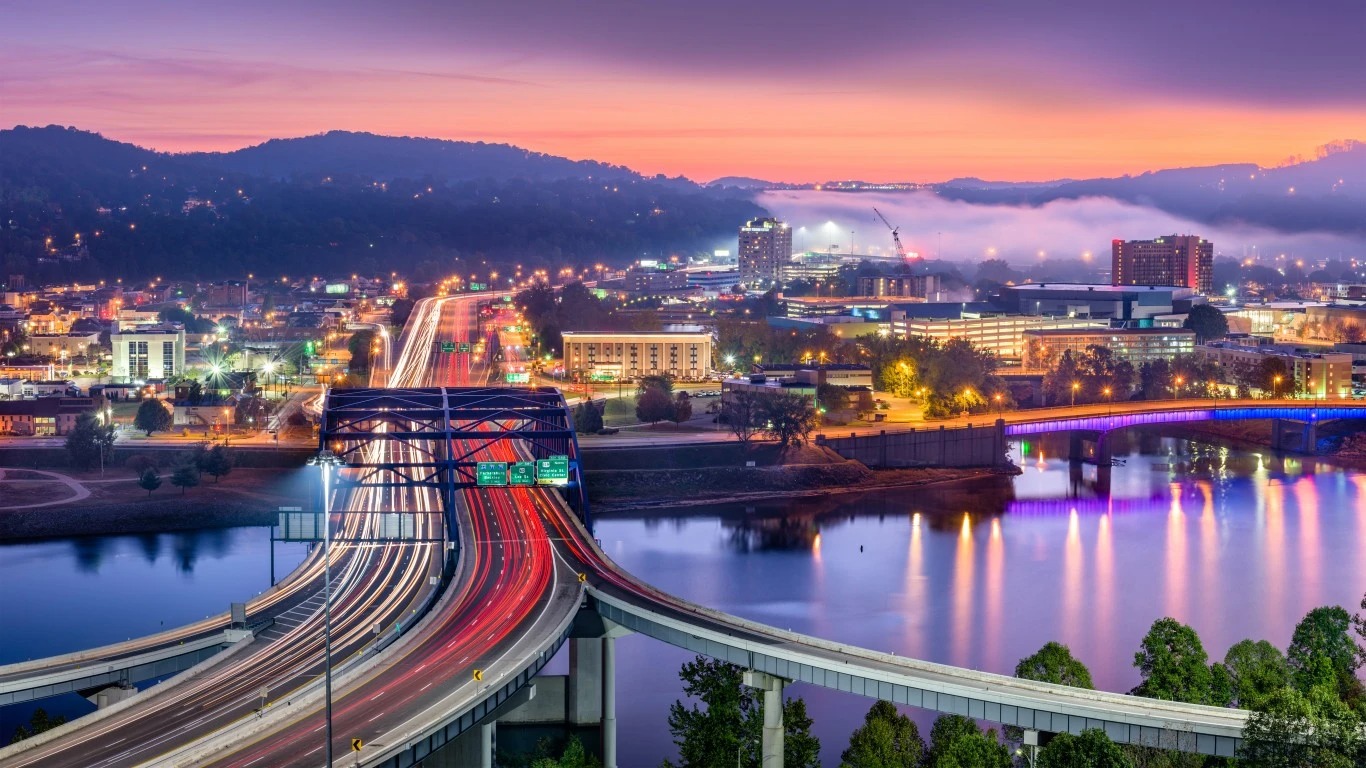 When it comes to health, we can try our best to improve what we can control, but sometimes  factors beyond our control are stacked against us. People can try to lead an active lifestyle and eat a balanced diet, but if they breathe polluted air while going for a walk or if their income is insufficient to buy healthier foods, they may not benefit as much from the choices they can make. (One key environmental factor of health, for example, is water quality, and these are American cities with the most contaminated water.)
Some factors that impact health – especially socioeconomic conditions, health care infrastructure, and environmental characteristics – are common to many U.S. cities, and variations in these factors contribute to disparities in health outcomes across different urban areas.  
To determine the 25 least healthy cities in the United States, 24/7 Tempo reviewed county-level data from the 2023 County Health Rankings & Roadmaps program of the University of Wisconsin Population Health Institute. Metropolitan areas were ranked based on an index consisting of eight health measures, such as potential life lost, smoking rate, and percentage reporting fair or poor health, all using data from the CHR. In all, 384 metro areas were considered.
Nearly all of the least healthy cities are in states in the South, including five in Louisiana, five in West Virginia, and three in Alabama. Two each are in Florida, Georgia, and South Carolina. Four cities from Midwestern states also rank among the least healthy, while no states from the Northeast or the West make the list.
Click here to see America's least healthy cities
Click here for a detailed methodology
One component of the index is the adult smoking rate, which is higher than the national rate of 16% in all of the 25 least healthy metro areas. The least healthy city on the list, Beckley, West Virginia, has the second highest smoking rate nationwide at 25.8%. In fact, six of the 25 cities have among the 10 highest smoking rates nationwide. Similarly, all of the 25 least healthy cities have a higher adult obesity rate than the national average of 32%, including 15 cities with an adult obesity rate above 40%. (Here is a list of the most obese city in every state.)
While median household income is not an index component, all of the 25 least healthy cities have lower median household incomes than the national median of $69,717, including 13 cities with median annual household incomes below $50,000. The least healthy city, Beckley, has a median household income of $38,737 – the lowest of all 384 metros considered.