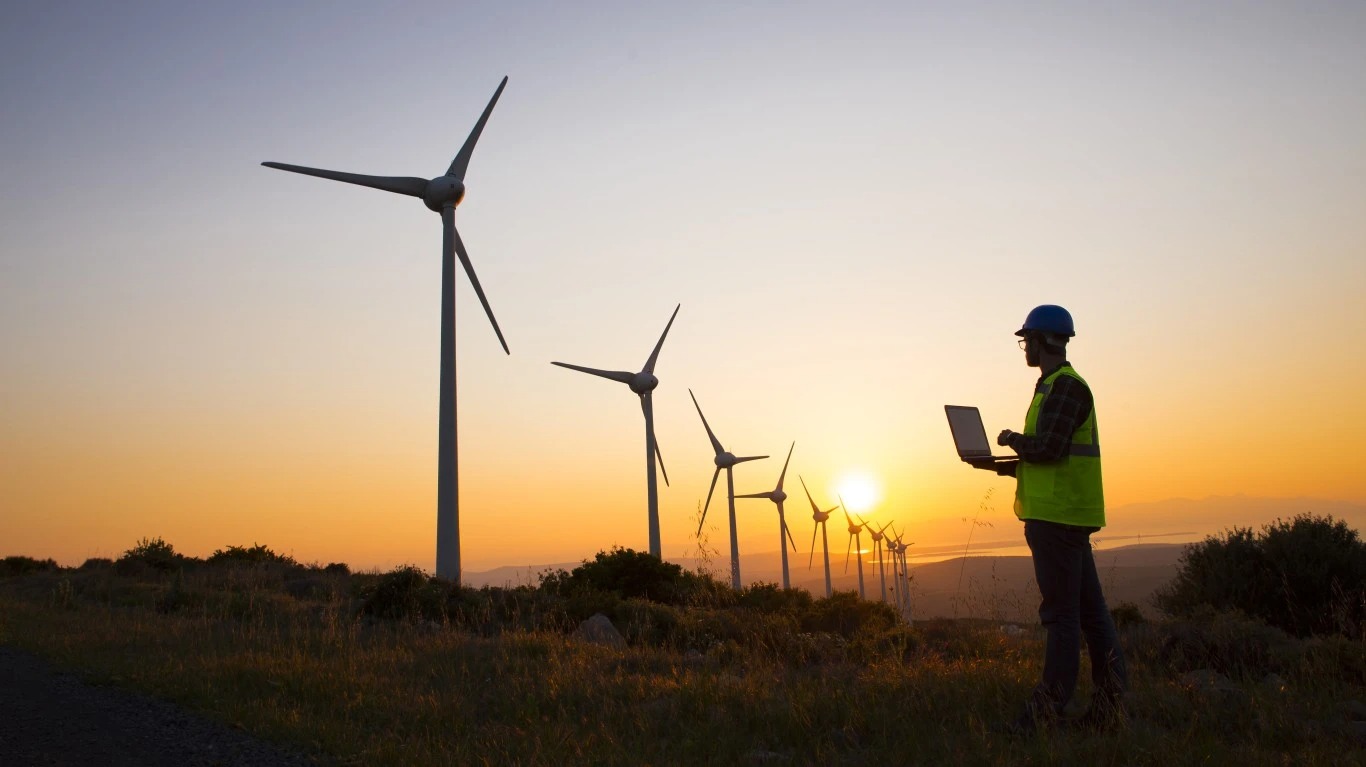 As the world begins to grapple with the consequences of artificial intelligence technologies on the labor market, it is also interesting to look back and see which industries have been thriving — adding most jobs over the past decade. These include certain manufacturing, health care, sustainable energy, and real estate-related industries. While some of these sectors with spectacular employment growth pay relatively high wages, others are creating jobs that are not high paying. (See, domestic workers hold the most jobs in these 12 states.)
To determine America's 25 thriving industries, 24/7 Wall St. reviewed data on employment from the Bureau of Labor Statistics' Occupational Employment and Wage Statistics program. Detailed industries – at the 6-digit level of North American Industry Classification System aggregation – were ranked based on percentage change in employment from 2011 to 2021. Supplemental data on average annual wage by year also came from the BLS.
The number of jobs in the 25 industries on this list rose by more than 94% from 2011 to 2021. The list includes four manufacturing industries: Truss manufacturing; medicinal and botanical manufacturing; light truck and utility vehicle manufacturing; and storage battery manufacturing. 
Miscellaneous ambulatory health care services and services for the elderly and disabled, two areas impacted by an aging population, have seen employment grow from 2011 to 2021 by more than 116%. Services for the elderly and disabled is the lowest paying industry on the list with an average annual wage in 2021 of $22,957.
Employment in wind electric power generation; other electric power generation; and solar electric power generation topped 149% from 2011 to 2021. Jobs in those three areas paid more than $100,000 a year in 2021. (Unlike these newer industries, here are jobs that used to be common but no longer exist.)
The number of jobs in other activities related to real estate; mortgage and nonmortgage loan brokers; and new housing for-sale builders grew by more than 116% from 2011 to 2021, and jobs in those areas also earn more than $100,000. Fast-growing tech industries, too, were among the highest paying, with software publishers paying $205,754 annually and the internet publishing and web search portals paying, on average, north of $300,000 a year.
And while employment in pet care, except veterinary, services; nail salons; and mobile food services also grew by triple digits, those jobs pay less than $30,000 a year.