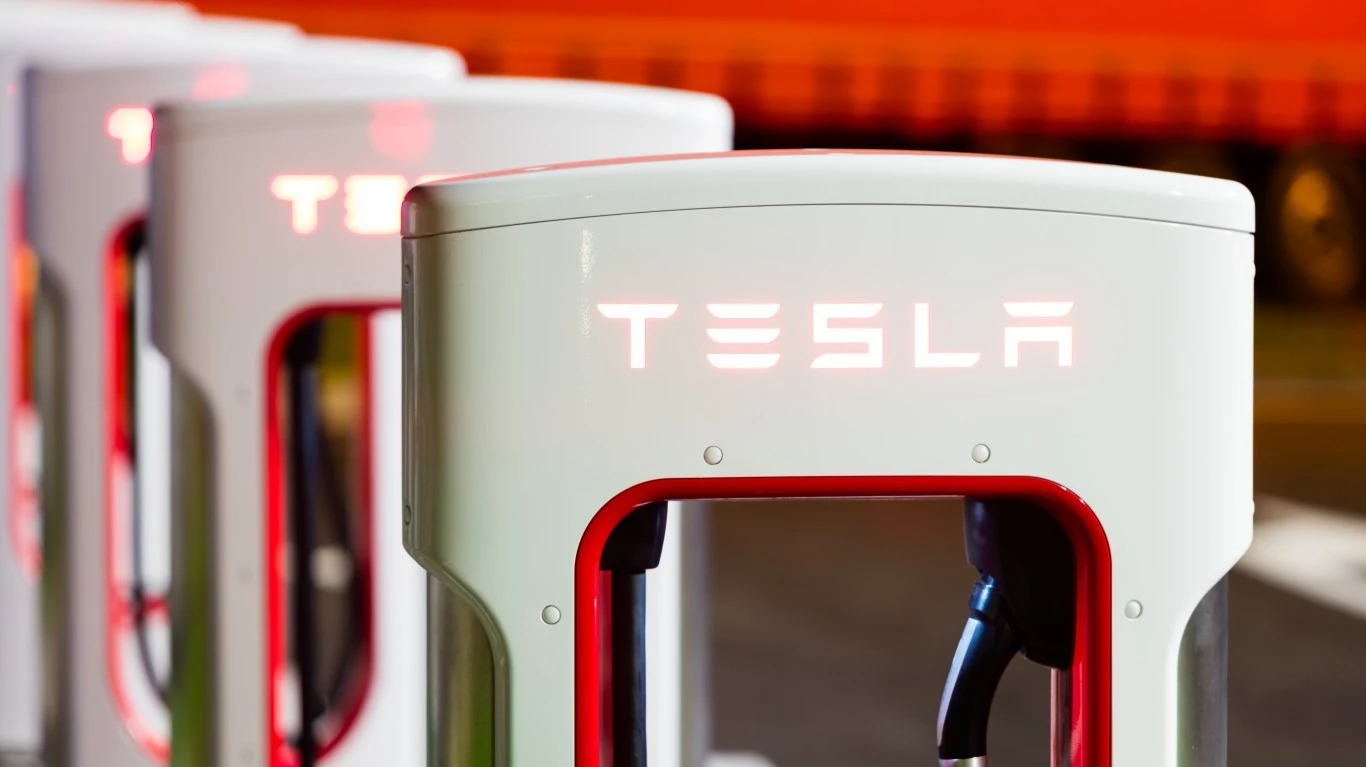 In today's edition:
— Tesla's lightning move to take over the U.S. charging network is a lesson in corporate pivoting strategy
— U.S. solar power generation is soaring. Now if we can just transmit it.
— Toyota is developing a 900-mile battery for its EVs. Will that be enough for anxious shareholders?
— China recently achieved more than 50% electricity generation from renewable energy, even as it burns more oil.
— The collapse of Ukraine's Kakhovka Dam last week is more than a wartime disaster. It's a long-term environmental catastrophe
— Why sailboats in the grueling, six-month challenge known as The Ocean Race are a climate data's scientist's dream
It was just a few months ago that Tesla $TSLA and Elon Musk were on the back foot, caught in an early EV price war as margins fell and the need to catch new government subsidies caused it to slash prices of some of its most popular models.
We wrote at the time that how they responded would likely be a case study in corporate turnarounds someday. But even we were shocked by how quickly the company pivoted to its side hustle — EV charging — as an alternative revenue stream.
Since then both Ford $F and General Motors $GM have announced they will connect their new electric vehicle fleets to Tesla's network of 17,000 charging stations, or part of it. And last week the Biden administration said it would allow Tesla subsidies through its Inflation Recovery Act as long as it also provided access to the government's charging standard connection, CCS.
When Biden announced the original U.S. charging initiative in 2021, a $7.5 billion investment to create hundreds of thousands of charging stations across the country, Musk and Tesla weren't even invited. The sea change in attitude among government officials and corporate auto leaders shows the value the industry has put on Tesla's supercharging technology. Investors have responded by bidding Tesla shares higher 13 days in a row.
What this means for the startup chargers such as Blink $BLNK , Chargepoint $CHPT and EVgo $EVGO remains to be seen, though their shares have been falling. Likely they will find a way to partner with Tesla, too.
The sudden change in the landscape of the young charging industry illustrates both the peril and promise of the renewables transition. Tesla investors this month are rejoicing. Tesla owners, who now face even longer lines at the charging point, maybe not so much.
Subscribe to Callaway Climate Insights to keep reading this post and get 7 days of free access to the full post archives.