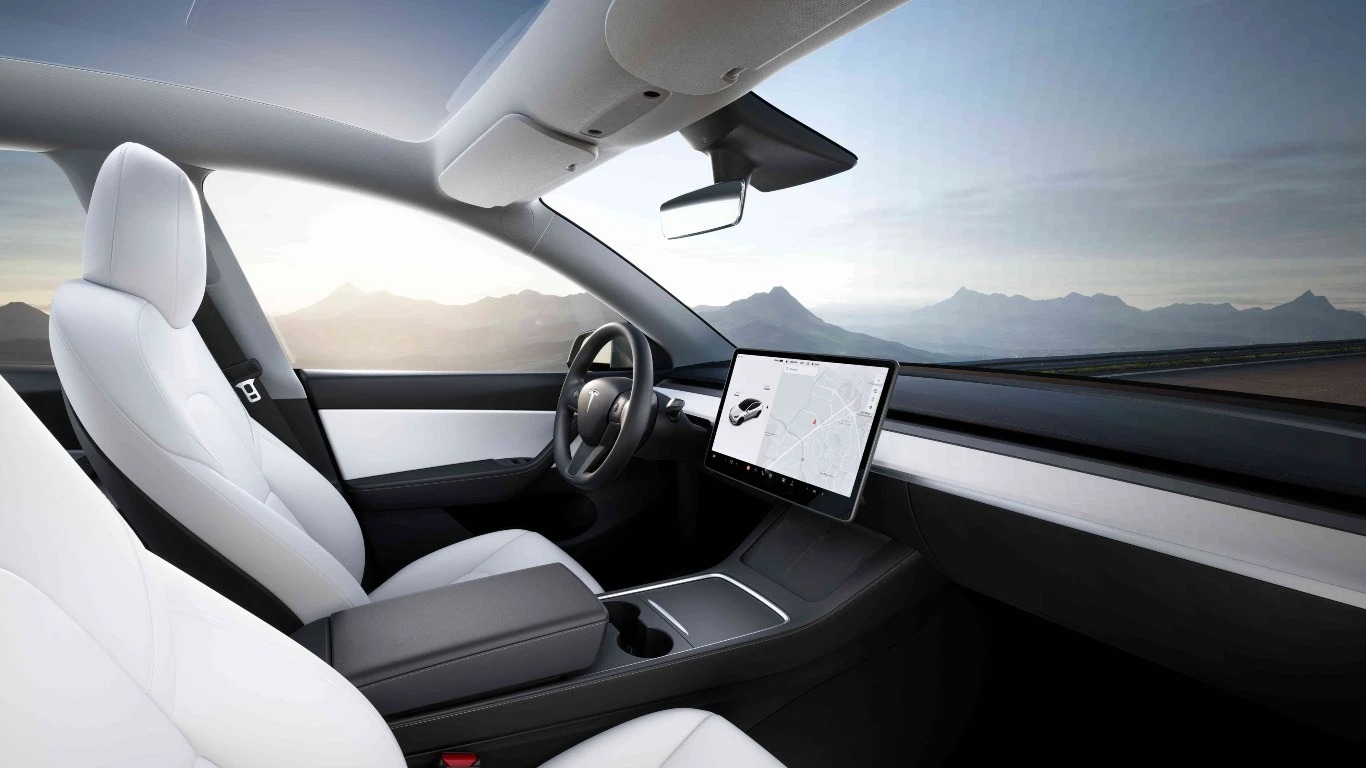 Watching Elon Musk and Tesla $TSLA circle the electric wagons around their shrinking market share in EVs will be one of the wildest case studies in monopolies of this young century.
Think IBM $IBM , Standard Oil, AT&T $T , the big three broadcast television networks, Anheuser-Busch $BUD , your local newspaper. Google $GOOG . The great monopolies of the past century have given way to sudden and ferocious disintermediation, sometimes at judicial gunpoint, sometimes to innovation. The advent of electric vehicles will be no different.
But unlike in the past, even with Henry Ford or J.P. Morgan, Tesla's stranglehold on the U.S. electric vehicle industry has manifested itself in one man, Musk, in ways that mean its demise will ultimately be his demise. And Musk doesn't like to demise. He has enough on his plate with Twitter — and as of this morning, one of his SpaceX rockets failing and exploding after launch.
Tesla shares were trading down 10% this morning at their lowest level since January, having given back about half of their gains year-to-date, after a terrible 2022. A series of dramatic price cuts that slashed profit and promises of more to come as the company fights to retain its leading EV market share, are behind the declines.
Cutting prices will work for now. Even at the 11% margins Tesla is now down to on some models it still commands almost twice the margins Ford $F and GM $GM do on their EVs. So there is room for more pressure. Others will feel the need to follow but will have limits on what they can do. Renault (FR:RNO) this morning, for example, said it won't follow Tesla with price cuts — news that chopped 8% off its share price.
Like his EVs, however, there is only so far Musk can go on that type of charge. Musk is clearly betting that follow-up service revenue, and advances and price increases on the software that runs the vehicles, will eventually win out if the customer base is big enough. The service route is the route IBM took under Lou Gerstner, for example, giving up on hardware sales eventually.
Scale, as Musk knows, is the name of the game here. And it will take a lot to keep Ford and GM, to say nothing of Volkswagen and Toyota, at bay as the world quickly shifts to EVs in the next decade. A Silicon Valley veteran, Musk knows that only innovation — a la Steve Jobs reinventing Apple $AAPL with music and the iPhone — can truly keep Tesla great.
Price cuts are a stalling tactic. If it's not going to be rocket ships, then what? Autonomous vehicles? Flying vehicles? Electric grid innovation? The case studies, and Tesla investors suddenly on the defensive after a decade of gains, await.
Letter from Latin America: Mining companies change ESG tune after banner year
. . . . Some of Latin America's largest mining companies are taking parts of their profits from last year's commodities boom and putting them into low-carbon technologies, writes Michael Molinski. Companies such as Vale $VALE , Anglo American (NGLOY) and BHP Group $BHP are among the ones focusing on cleaner ways to mine lithium for electric vehicle batteries or using hydrogen to power mining tools. The move is an example of how traditional fossil fuel players are at least starting to adapt to investor pressure on their production methods. . . .
Thursday's subscriber-only insights
. . . . The future of EVs is on display in China this week at the Shanghai Auto Show, and there aren't a lot of Teslas, Fords or GM electric vehicles on display, writes Matthew Diebel. That's because Chinese models such as Nios $NIO and Geelys (GELYF) are soaking up all the limelight in a country where 25% of new auto sales last year were electric, compared to 6% in the U.S. As the U.S. players engage in a price war, Chinese automakers are preparing to flood the American market with models that — even without subsidies — compete on price because of their low production costs. The competition will be welcome in a growing market starved for choices. Read more here. . .
. . . . Reports this week that Climeworks, Europe's largest carbon removal and storage company, is hiring in the U.S. and looking at a handful of direct air capture (DAC) projects is sure to stoke speculation the Swiss company is finally ready to go public. Investors pumped more than $600 million into the company last spring to fund its next stage of growth, but so far it has been mum about an IPO.
Investors include well-known VCs and asset managers such as John Doerr, Baillie Gifford and Swiss Re. The nascent carbon capture and storage (CCS) industry has attracted billions in investment in the last few years, with more than 300 startups working on ways to scale the removal of carbon from the atmosphere and ocean. The government is offering up to $3.5 billion in grants to build DAC hubs around the country, further attracting investment.
But so far, other than the oil giants already doing it, there are no big public start up plays. Climeworks would be the one. Watch this space. . . .
. . . . Just in time for Earth Day, environmental activist and media owner Andrew Dudley and his wife Kirsten have penned a children's book called "The Adventures of Jungle Bird, Every Day is Earth Day," which is out on Amazon now. The book is an educational romp through the world's environmental challenges and what we can do about them, through the eyes of Andrew's playful alias, Jungle Bird, who has been known to occasionally disrupt public sporting events in the name of environmental awareness. When Andrew and Kirsten aren't writing, they run Earth Live, a media company focused on interviews of people on the front lines of conservation and sustainability and have traveled the world working with indigenous groups among others. . . .
Editor's picks: Pumping up heat pumps; Chipotle's going all-electric
Turning up the heat pumps
Heat pumps, when used as a main heating device, cover around 10% of heating needs in buildings today, according to the International Energy Agency. This corresponds to over 100 million households. However, many more households use heat pumps only part of the winter or as a supplementary source of heating in regions where they are mainly used for cooling buildings. To align with all existing national energy and climate pledges worldwide, heat pumps will have to meet nearly 20% of global heating needs in buildings by 2030, says the IEA. The world is almost on track to reach this milestone if new installations continue to grow at a similar rate globally as they did the last two years. However, sales need to expand by well over 15% per year this decade if the world is to achieve net zero emissions by 2050.
All-electric burritos
Chipotle Mexican Grill $CMG has created an all-electric restaurant designed to maximize energy efficiency and use 100% renewable energy from solar and wind power sources through the purchase of certified renewable energy credits. New restaurants with these features just opened in Virginia and Florida, and a third is scheduled to open this summer in Colorado. The company said in a news release that "the new restaurant design pilot will help Chipotle progress toward its science-based targets … to reduce direct and indirect greenhouse gas emissions 50% by 2030 compared to a 2019 baseline." Features include rooftop solar panels, cactus leather seats, heat pump water heaters, art made from recycled rice husks, and EV charging stations at select locations.
Explain that: Sea-level change
In our new feature Explain that we bring you clear, unbiased and authoritative explanations of terms relevant to climate change and climate finance. Today, let's wade into sea level change.
. . . . Sea level change (sea level rise/sea level fall): Sea level can change, both globally and locally (relative sea level change) due to (1) a change in ocean volume as a result of a change in the mass of water in the ocean, (2) changes in ocean volume as a result of changes in ocean water density, (3) changes in the shape of the ocean basins and changes in the Earth's gravitational and rotational fields, and (4) local subsidence or uplift of the land. Global mean sea level change resulting from change in the mass of the ocean is called barystatic. The amount of barystatic sea level change due to the addition or removal of a mass of water is called its sea level equivalent (SLE). Sea level changes, both globally and locally, resulting from changes in water density are called steric. Density changes induced by temperature changes only are called thermosteric, while density changes induced by salinity changes are called halosteric. Barystatic and steric sea level changes do not include the effect of changes in the shape of ocean basins induced by the change in the ocean mass and its distribution.
Words to live by . . . .
"Our task must be to free ourselves from this prison by widening our circle of compassion to embrace all living creatures & the whole of nature in its beauty." — Albert Einstein.