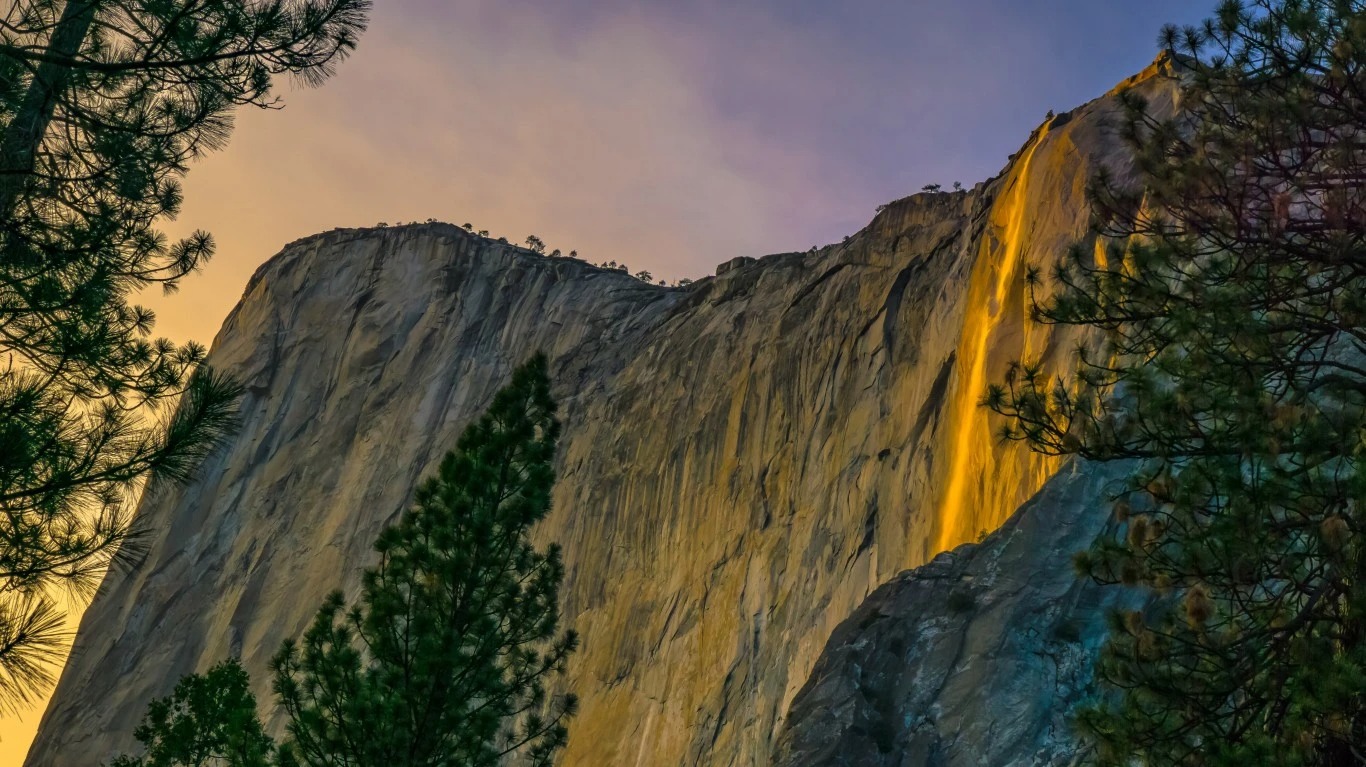 By John Maxwell Hamilton
(John Maxwell Hamilton is a former foreign correspondent and the Hopkins P. Breazeale Professor in Louisiana State University Manship School of Mass Communication and a Global Fellow in the Woodrow Wilson International Center for Scholars. His most recent book, "Manipulating the Masses: Woodrow Wilson and the Birth of Government Propaganda", won the Goldsmith Prize.)
WASHINGTON, D.C. (Callaway Climate Insights) — In late 1874, John Muir left San Francisco where he had suffered through nearly a year of city living and headed into the foothills around Mount Shasta, Calif. On the outing, he spotted one new species of woodpecker and three of wild buckwheat. And he saw signs of the incipient degradation of rivers brought on by gold mining.
"When the New England pilgrims began to fish and build," he wrote in the San Francisco Evening Bulletin, "it seemed incredible that any species of destruction could ever be made to tell upon forest and fisheries apparently so boundless in extent, but neither our 'illimitable' forests or ocean, lake or river fisheries are now regarded inexhaustible."
This story had a small audience, but the 37-year-old outdoorsman was soon to appear regularly in popular national magazines. In a particularly compelling early story in Harper's, he wrote a survival tale, "Snow-Storm on Mount Shasta." In Scribner's around the same time, he wrote about the ouzel, a water bird often called the American dipper. Whether spell-binding or lyrical, these stories celebrating the outdoors set Muir on his way to earning the sobriquet "father of national parks."
"As we face the deepening environmental crisis of our own age, we can take strength in Muir's legacy: his steadfast optimism, his deep wisdom, and his relentless commitment toeing a guardian of the valley."
But this is only half the story that Dean King tells in Guardians of the Valley: John Muir and the Friendship that Saved Yosemite. That friendship was with Robert Underwood Johnson. As a young editor, Johnson encouraged Muir to write for Scribner's. As the editor-in-chief of the magazine, which was renamed the Century and became highly influential, Johnson partnered with Muir to develop public opinion in support of environmental protection.
Johnson, tall and dignified, with a neat beard that contrasted with Muir's unkempt whiskers, was smitten by the outdoors but excelled inside the corridors of power. He shaped federal laws on international copyright, founded the American Academy of Arts and Letters, and served as the American ambassador to Italy.
Muir, an eager guide for the influential, introduced Johnson to Yosemite and the evils that came with farming the valley and tourism. The two men were disturbed by plans for projecting artificial colored lights on waterfalls and cutting away trees to make it easier to view vistas.
Under President Abraham Lincoln, the federal government had granted Yosemite to the state of California, which was to protect it "for public use, recreation and enjoyment." This was the first grant of its kind. It set a precedent for the creation seven years later of Yellowstone National Park.
But while the Yosemite Grant was a step forward, it was not enough, as Johnson recognized on his hike with Muir. A much larger area needed to be protected. The degradation of the surrounding areas would surely lead to similar degradation of the "protected" grant. "Obviously," Johnson declared, "the thing to do is to make a Yosemite National Park around the Valley on the plan of Yellowstone."
Thanks to lobbying by Muir and Johnson Congress created Yosemite National Park on Oct. 1, 1890. The park was thirty-five times the size of the Yosemite Grant.
The same day that President Benjamin Harrison signed the bill, he also affixed his name to the Forest Reserve Act. The act allowed the government to set aside national forests, a goal that Muir also favored. He understood that forests "affect climate, act as barriers against destructive floods, protect and hold in store the fertilizing rain and snow, and form foundations for the irrigating rivers." He added, the forests should "be guarded by the government with most jealous care."
Muir's articles for Century calling for an expansion of Yosemite, King writes, "demonstrated the everlasting power of the pen, the persuasiveness of insightful observations and passionate beliefs set down on paper."
California retained control of Yosemite Valley as well as Mariposa Grove, which was also part of Lincoln's grant. This arrangement inhibited adequate protective measures, and eventually Johnson and Muir successfully pressed for a unified park run under the auspices of the federal government.
Two initiatives were critical to this success. One was the creation of the Sierra Club, for which Muir and Johnson also lobbied. Muir became the first president. The club became (and still is) a formidable lobby arm for environmentalists. The second initiative was yet another case of Muir's "guiding," this time on a camping trip with President Theodore Roosevelt. Roosevelt signed the legislation for the unified park in 1906.
Dean King has done an admirable, passionate job of describing these epic battles, the only shortcoming being his prose does not rise to the level of Muir's. The fault, however, lies more heavily on the shoulders of his editors, who did not do the minimal service of scrubbing such numerous cliches as Muir's "wheelhouse" and Johnson's discovery that working at Scribner's "was no picnic."
Muir and Johnson did not win every environmental battle. One of their failures was to prevent California from turning Hetch Hetchy Valley in Yosemite National Park into a reservoir supplying water to San Francisco. This became the only case where a national park was put at the service of a single city.
But for those who search for hope that environmentalists can prevail in combating deforestation and global warming, even this story has a positive ending. Public outrage over Hetch Hetchy led Congress to create the National Park Service Act, which provided further protection of places like Yosemite.
"As we face the deepening environmental crisis of our own age, we can take strength in Muir's legacy: his steadfast optimism, his deep wisdom, and his relentless commitment toeing a guardian of the valley."