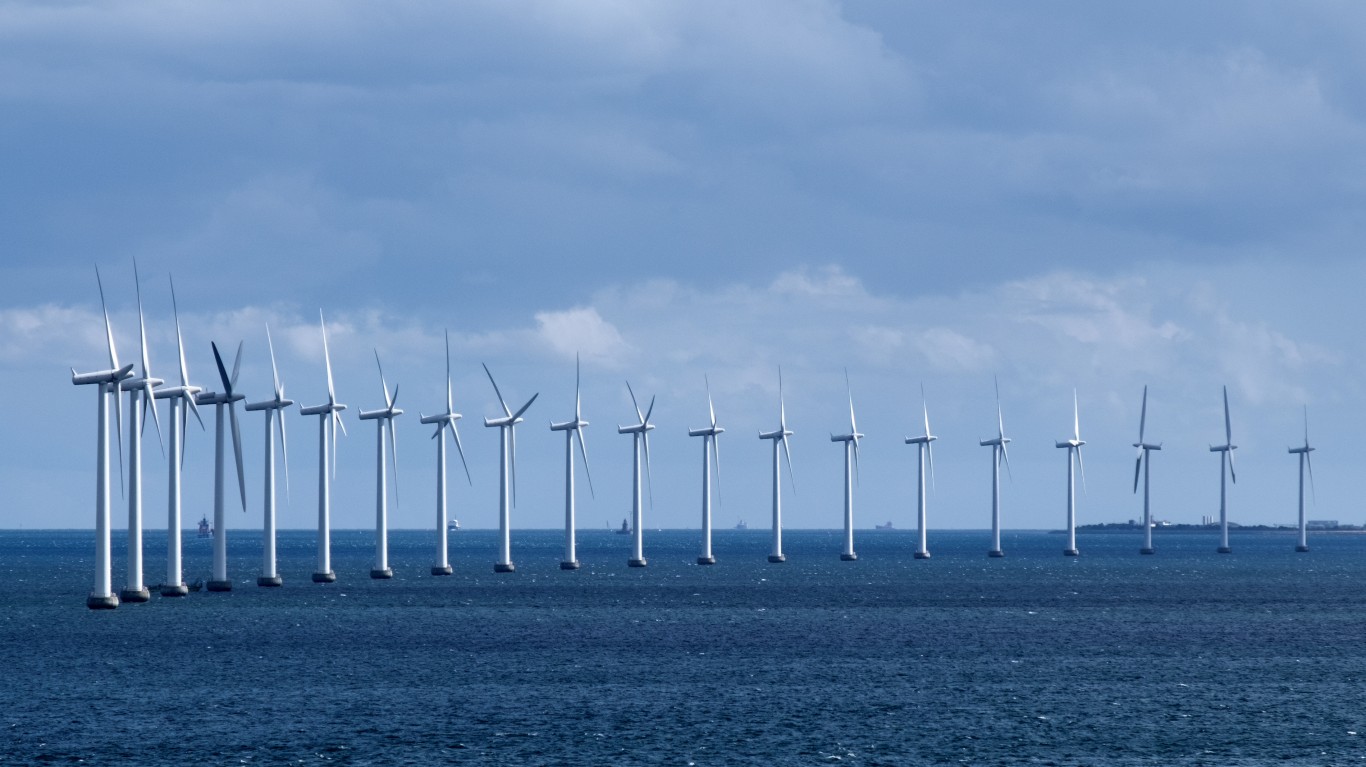 In today's edition:
— The Biden Administration's ambitious offshore wind strategy faces new pressure, this time from the government itself
— A heartbreaking reminder of why Germany has rejected nuclear power
— Winners and losers in the race for EV subsidies
— Here's a country-by-country breakdown of per capita emissions
— Corporate annual meeting season begins with a climate resolution against Exxon
The Biden Administration's ambitious plans to build a wall of offshore wind projects along the mid-Atlantic coast, already besieged by opposition from coastal communities and the fishing industry, faces a new challenger — the government itself.
Specifically, the Pentagon, which warned this week that almost all of the areas targeted by the plan for up to 30 gigawatts of new wind power by the end of the decade are in sensitive areas for military operation. The military has opposed oil rigs in certain offshore areas in the past, as well as West Coast wind leases in Southern California.
We've no doubt the government will find a way to appease the military and find different areas for it to conduct operations, including bombing training runs. But any big delays will be bad news for the international renewable power companies investing in the projects, which will cost billions of dollars.
Like nuclear power plants and oil drilling operations, wind power turbines are incredibly expensive and involve long-term investment, especially when we're talking dozens of miles offshore in the volatile Atlantic Ocean. While the benefits to the country — and the military — from developing this important renewable power source, are enormous, it will be harder to raise funds for these projects if costly delays become a reality.
This challenge needs to be resolved in quick order.
Subscribe to Callaway Climate Insights to keep reading this post and get 7 days of free access to the full post archives.