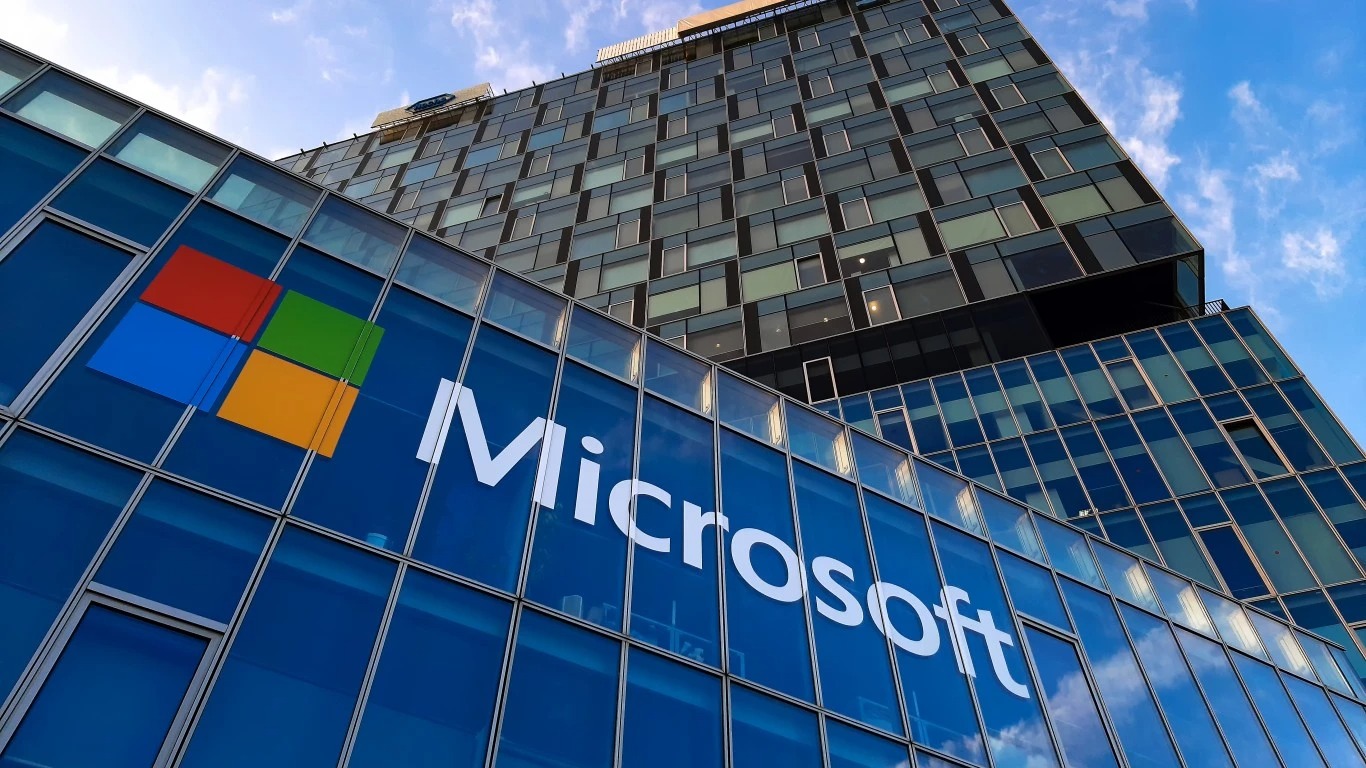 At first glance, Microsoft's $MSFT deal this week to buy renewable energy generated by nuclear fusion from Helion Energy by the end of the decade seems like just another in a long list of tech moonshots. Self-driving cars, Internet powered eye-glasses, trips to Mars, etc. Anything to find the next booming revenue stream.
Nuclear fusion hasn't been achieved yet, after all. Though Helion has come close, claiming to have reached about 100 million Celsius by smashing two atoms together (as opposed to splitting them in the traditional nuclear fission), which is about half the temperature scientists think will be needed to produce commercially viable energy from fusion.
Whether Washington-based Helion can make good on its promise to be sending Microsoft and others 50 megawatts of fusion-generated energy by 2029 remains to be seen. But one thing this deal makes clear: Big Tech, and particularly Microsoft, aim to be big players in the renewable energy game, just like they do with AI.
Bill Gates's Breakthrough Energy Ventures is big on traditional fission, for example. But in creating micro-generators that can be moved around. Elon Musk is big on wind and solar. Jeff Bezos is investing in a Canadian fusion startup, General Fusion.
As we saw with Microsoft's investment in OpenAI late last year, these big tech companies have the resources to bet early and bet big on new ideas. The fusion deal should be taken by investors as a signal that the technology to create fusion, like the sun, might be closer than we think.
There are no publicly traded fusion companies right now. So, like with AI, the best way to speculate on the potential of these new technologies is with Big Tech itself. Microsoft shares, by the way, are up 30% year-to-date.
Forget 'woke' investors; free market raising the climate cost in Florida, Texas
. . . . Anti-ESG attacks on Wall Street are growing, but so are the costs of climate risks to investors and residents in states led by global warming's fiercest critics. And 'woke' extremists aren't to blame. It's the good old free market itself, writes Mark Hulbert. An analysis of recent insurance reports by Hulbert shows that insurance companies, which use math, not politics, in setting rates, are charging residents in Florida and Texas more for homeowner's insurance because of the climate risks in those states. And passing on generally higher rates to everybody to subsidize them. . . .
Thursday's market insights
. . . . When the CEO of the world's largest producer of renewable energy acts, people notice. And that's what's happened with Florida-based NextEra Energy $NEE , which has announced it will sell its natural gas pipelines to focus solely on green power. We look at their reasoning. Read more. . . .
. . . . Have you seen those BlackRock ads on TV? Acoustic guitar music. "Regular folks" doing their stuff? They're because the finance giant is fighting an almighty battle against forces who are campaigning against the growing use of environmental, social and governance (ESG) considerations by investors and company executives. Read more. . . .
Editor's picks: Drought areas shift; plus, regulating the jet fuel in your drinking water
Regulating the jet fuel in your drinking water
A federal appeals court in Washington, D.C. this week sided with environmental groups that have challenged the EPA's failure to set drinking water safety limits for perchlorate, a chemical found in rocket fuel and explosives. E&E News reports on the court case focusing on the EPA's continuation of a Trump-era decision not to set Safe Drinking Water Act regulations for the chemical, which it describes as "a notorious contaminant near military sites and contractor facilities, entering groundwater and at times jeopardizing drinking water." The report cites Senior Judge David Sentelle as writing in the court's majority opinion: "Because the Safe Drinking Water Act requires that the agency 'shall' regulate after making a regulatory determination, EPA lacks authority to withdraw that determination and decide that it 'shall not' regulate." The EPA reportedly has said it is reviewing the court decision but offered no further comment.
'Pivot point' for massive Everglades restoration plan
Federal and Florida state agencies have been working for more than 70 years to tame the Everglades, but climate change is forcing a rethinking of its restoration, InsideClimateNews reports. The U.S. Army Corps of Engineers and South Florida Water Management District are poised to begin a new restudy of the Everglades' historic water management infrastructure aimed at adapting the framework to deal with rising seas, violent storms and a continuing influx of people, according to the report. Hurricanes, sea-level rise, and extreme weather events are among the issues that prompted the National Academies of Sciences, Engineering and Medicine in November to say climate change needs more attention in its latest federally mandated review of progress on Everglades restoration. "Inadequate consideration of water availability under future conditions and potential variations in the rate of sea-level rise could cause a project to move forward that is not viable under future climate change," the scientists wrote.
Latest findings: New research, studies and projects
It's a small world after all
Are land-locked countries subject to sea-level rise risk? The authors of the paper titled We are All in the Same Boat: Cross-Border Spillovers of Climate Shocks Through International Trade and Supply Chain highlight a new mechanism by which physical climate shocks affect countries' macro-financial performance: the cross-border spillover effects that propagate through international trade. Basing their findings on historical data between 1970 and 2019, they report that climate disasters which strike the transport infrastructure — ports — decrease the affected country's imports and exports and reduce economic output in major trade partner (both upstream and downstream) countries. Climate disasters reduce stock market returns in the aggregate market and tradable sectors of the major trade partner countries. Exposures to foreign long-term climate change risks reduce the asset price valuations of the tradable sectors at home. As a result, climate adaptation efforts in one country can have a positive impact on macro-financial performance and stability in other countries through international trade. Authors: Alan Feng, Princeton University Department of Economics; International Monetary Fund; Haishi Li, University of Hong Kong; Yulin Wang, University of Hong Kong.
Words to live by . . . .
"Energy security at its most basic level means having reliable sources of power for various needs. It means being protected against risks that threaten you. One of the major risks today is climate change." — Sherri Goodman, national security executive and public policy leader, speaking with We Don't Have Time.