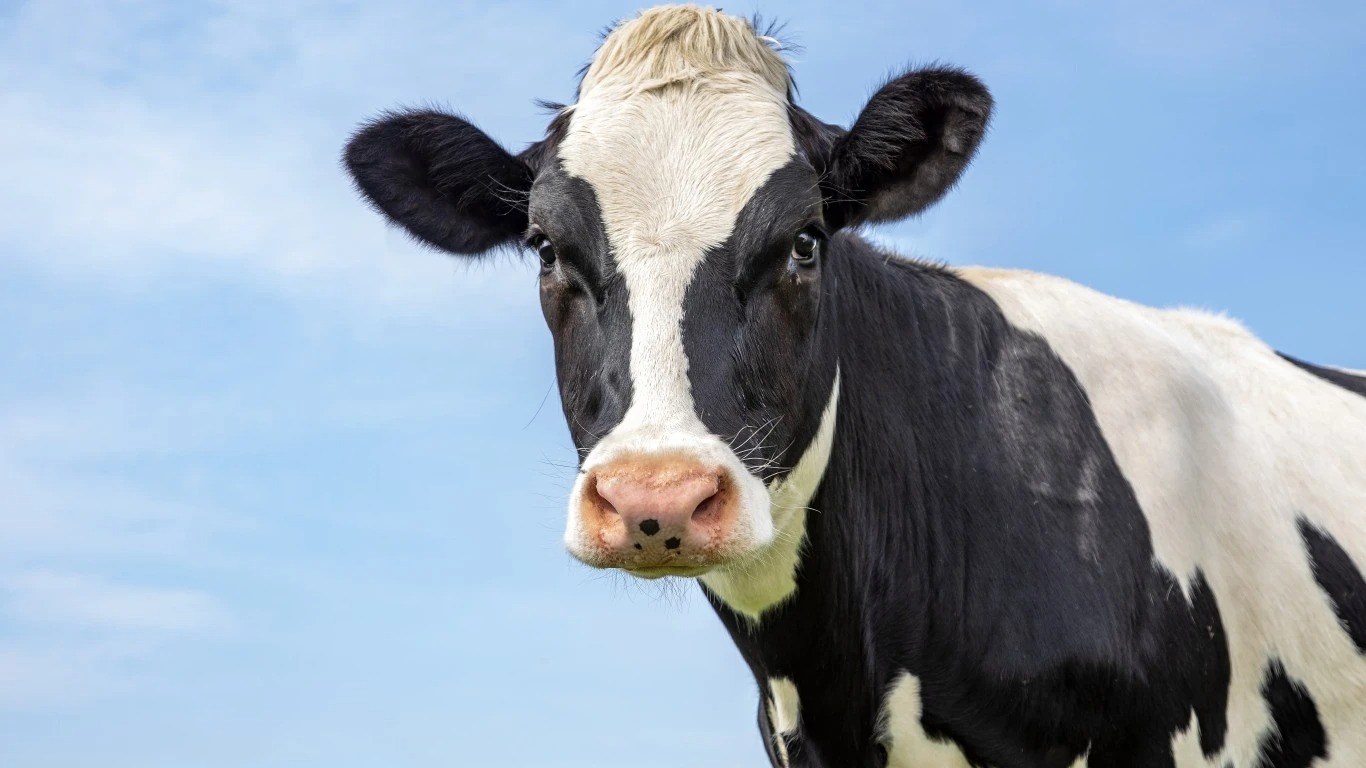 (Rebecca Barker is a freelance journalist and recent graduate of Tufts University. She is a former managing editor of The Tufts Daily, and she's written for Fast Company and Rewire News Group.)
NEW YORK (Callaway Climate Insights) — 2022 was a volatile year for plant-based foods. After Beyond Meat's $BYND stock price plummeted to $16 in January — less than 1/10 of its highest value at $235 in July 2019 — the company entered the new year with a significant amount of debt and down about 19% of its workforce following layoffs in October.
Impossible Foods, the other giant in the plant-based sector, has similarly gone through multiple rounds of layoffs, most recently letting go of about 20% of employees at the end of January.
Last week, Beyond Meat posted fourth-quarter results and a financial forecast that analysts considered a positive surprise. Shares briefly shot up on the news and then pulled back, but are still up about 40% so far this year.
The troublesome shifts aren't limited to companies hoping to displace conventional meat. Oatly  $OTLY saw a net loss of $159 million within the first six months of 2022 as its products — already pricier than dairy milk — were subject to inflation and as the brand's sales struggled against other plant-based competitors. Despite an uptick in popularity, the sales of plant-based milk pale in comparison to dairy milk. Even popular brands like Oatly, which has been around since the 1990s, have failed to notably alter the dairy industry's playing field.
Yet alternative meat startups, both plant-based and lab-made, are still raking in funding from high-profile investors and supporters, including Bill Gates, Leonardo DiCaprio, and Whole Foods — part of Amazon $AMZN .
"If you look at the impact of food on the environment, on human health, on animal welfare, on safety and food security, how can you not put hundreds of millions of dollars into this?" David Kaplan, chair of the Department of Biomedical Engineering at Tufts University, said.  Kaplan runs The Kaplan Lab, focused on cellular agriculture research, which was awarded a five-year, $10 million grant by the USDA in Oct. 2021.
While the debate goes on about meat's impact on the environment, climate-conscious billionaires and corporations are putting their money toward alternative proteins, an umbrella term that refers to both plant-based and lab-grown meat. Some $5 billion was invested in alternative proteins in 2021 alone, $1.4 billion of which went specifically to financing lab-grown (or cultivated, the term preferred by many in the sphere) meat, which is largely still in its R&D stages.
According to data analytics company GlobalData, in 2022 alternative protein experienced a 30.5% reduction in venture capitalist investment compared to 2021. But alternative meat is far from the only industry that saw a decrease in funding, given last year's bear market.
"We can expect more attention, investment pouring, innovation, and new start-ups in precision fermentation space and genetic engineering as well as plant-based innovations that will enhance the taste, flavor, and healthiness of meatless products to incentivize consumption," Pranjali Mujumdar, an analyst at GlobalData, wrote in an email.
Kaplan feels that the grant for his lab indicates a change in the meat industry. He is particularly hopeful about the money coming from the government, which has historically offered significant subsidies to conventional meat.
The majority of funding, however, comes from private investors. Wildtype, a San Francisco-based startup focused on creating sushi-grade salmon, has raised over $120 million from prominent donors including Cargill and Bezos Expeditions since it was founded in 2016.
Wildtype is currently only partnered with higher-end restaurants, but co-founders Justin Kolbeck and Aryé Elfenbein hope to one day scale up salmon production so that it becomes a major player in the seafood market. The duo acknowledged that this process will take time.
"The overarching trends in terms of consumer adoption for newer foods will always be a relatively slow one. Food is something that we really feel just a strong cultural and emotional connection to," Elfenbein said.
"To assume that these kinds of technologies [are] going to change everything in two to three years is just naive and incorrect, unfortunately," Kolbeck added.
Although some startups are progressing toward commercialization, it's unlikely that consumers will be eating cultivated chicken or salmon any time soon. And some skeptics of the nascent industry are unsure that lab-grown meat will ever make it to the market, despite the long list of individuals and corporations putting their money toward ensuring the field's success.
"I think we have a problem with many media outlets, and unfortunately a lot of the public, when they equate a lot of money being invested into a sector and the success or even potential success of that sector," Michele Simon, a longtime critic of the food industry and founder of the Plant Based Foods Association, said.
Simon is not convinced that lab-grown meat offers any solutions to conventional meat's problems, and that most of the interest shown by investors comes from hype around the possibilities of alternative proteins, but not much else.
"[Investors] might as well be giving money to university laboratories, because that's where this started and where it still belongs," she said, arguing that the lab-grown meat business is "basically a laboratory experiment masquerading as an industry."
Simon believes there is no evidence that lab-grown meat can be produced at a quantity high enough and a price point low enough to compete with conventional meat. On top of these issues, the timeline for commercialization keeps shifting.
"It seems to always be about 10 years away … the planet is, meanwhile, self destructing," she said.
Kaplan, however, feels that plant-based meat acted as a precursor to alternative protein options that more accurately resemble conventional meat. He explained consumers will likely initially see "hybrid" products on the market, which combine lab-grown and plant-based meats, lowering the cost of these commodities.
While both founders of Wildtype and Kaplan are confident that their products will eventually be widely available for public consumption, they acknowledge there are questions about whether it will be in time to have some kind of mitigating effect on the climate crisis.
"We need to create an entirely new production value chain to create these products at scale," Kolbeck said, explaining why Wildtype has decided to initially launch its product in restaurants. "Whether that can be done in time to curb the worst effects of climate change is [a question] that we grapple with all the time."
Kaplan echoed Kolbeck's concern, but noted that moving forward is critical.
"All we can do is push as hard as we can on the research, do quality research and hopefully [try] to affect change as quickly as we can," he said. "We have no alternative, so we've got to see this through."