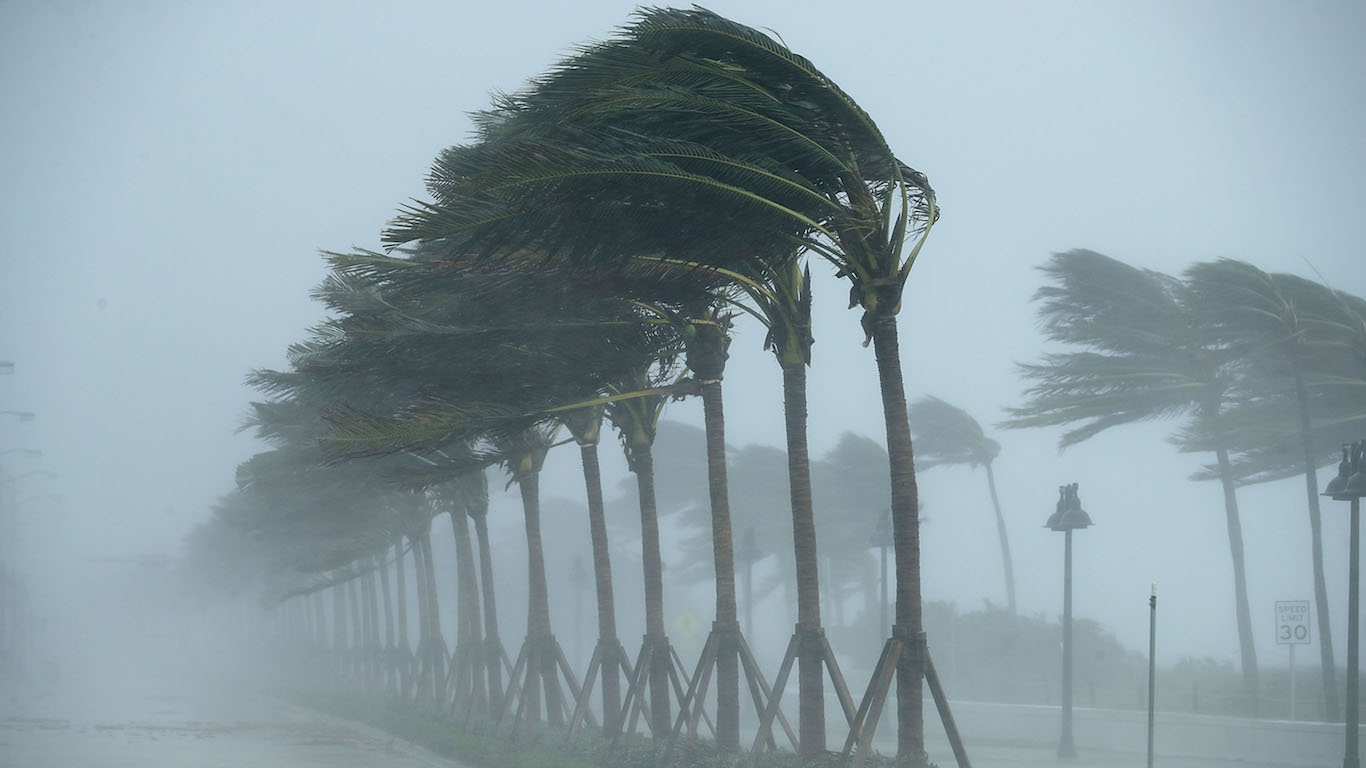 As Hurricane Idalia rocks Florida's Gulf Coast with heavy rains and sustained winds over 100 mph, over a dozen counties are under mandatory evacuation orders. While Idalia briefly reached Category 4 status with winds over 131 mph, it hit land as a Category 3 storm and is the most powerful hurricane to make landfall in Florida's Big Bend region in 125 years. (As of 2022, these are the worst hurricanes on record.)
The Gulf Coast is no stranger to hurricanes. To determine how Idalia compares to the last 32 most destructive storms to hit the region, 24/7 Wall St. consulted the National Weather Service's Mobile/Pensacola forecast office to gather a list of major storms that impacted the Mobile/Pensacola County Warning Area from 2000 to present. The list is not exhaustive.
Four of the hurricanes to hit the Gulf Coast since 2000 have reached Category 5 status — the strongest tropical cyclones with winds reaching at least 157 mph. Some, however, including Hurricane Katrina that devastated New Orleans in 2005, had calmed to lower wind speeds before reaching land. Although Katrina had fallen from a Category 5 storm to Category 3 by the time it made landfall, it was nevertheless one of the most devastating hurricanes in U.S. history.
Other extremely costly hurricanes in the Gulf include Ian in 2022, Ida in 2021, Michael in 2018, and Irma in 2017. That some of the costliest hurricanes ever have occurred in the last decade is a sign that climate change is likely causing more intense cyclones. These are U.S. cities where hurricanes would cause the most damage.
Click here to see how Hurricane Idalia compares to last 25 most destructive named Storms to hit Gulf Coast.