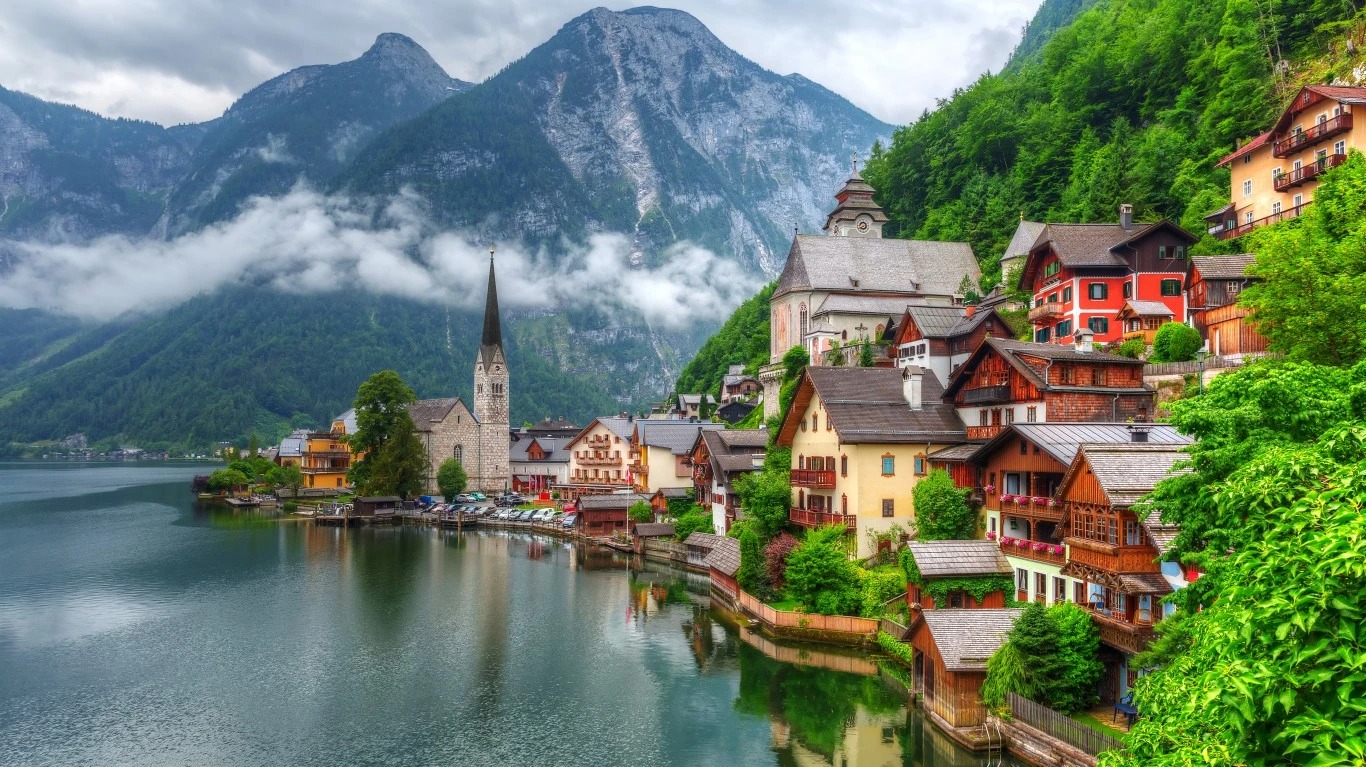 Happy New Year and welcome to all our new subscribers from over the holidays. This week last year, the markets were trading at record levels and expectations were strong that interest rates would stay low and that a war in Ukraine could be avoided. Also, that President Joe Biden and the Dems would get swamped in the U.S. midterms.
Just something to remember as we gaze this week over the detritus of our 2022 investment portfolios and listen to just about every talking head predict global recession and shattered property, equity, bond, and crypto markets for 2023. When everybody expects something from financial markets, it rarely happens.
Amid the gloom, which includes record winter warmth in Europe (all the headlines are about ski season in the Alps being devastated) and historic storms across the U.S., financial and political action on climate is still pushing ahead.
On his first day in office this week, Brazil's President Luiz Inacio Lula da Silva issued orders to restrict gold mining in the Amazon, fulfilling at least one hope that he could help save what is likely the biggest risk to global warming for any of us. Biden is touring the U.S., talking up his infrastructure spending commitments, and bringing some Republican lawmakers with him.
And the green bond market, despite soaring interest rates, achieved more than $1.2 trillion in new issuance last year, about 80% of its 2021 record levels, as green premiums came down, a sign the market is maturing from something of a fad into a legitimate financial engine, according to BNEF and the FT.
It's easy to look ahead and expect the worst, especially after the most tumultuous year since the Great Financial Crisis in 2008. The only thing certain is that whatever happens, it won't be what we planned for.
Renewables vs. fossil fuels? Lessons from 2022's fund performance scoreboard
. . . . Who did better last year? Investors in renewables or fossil fuels? Easy one, right? How about the past three years? You'd be surprised, writes Mark Hulbert. Like with fighting global warming itself, investing in climate finance involves context and long-term planning. If they are to have any hope of helping to mitigate climate change, investors must be committed for the long haul — even when fossil fuel companies are running circles around them. . . .
This week's subscriber only insights
. . . . If you really want a green future to aspire to, look no further than a couple of European nations, neighbors across the North Sea. In Norway, 80% of new cars sold are now EVs while wind power has helped the UK get ahead of the Ukraine war-caused energy crisis. Read more here. . . .
. . . . Until recently, Tesla CEO Elon Musk held firm on prices for his storied EVs, and even shunned traditional advertising. But now we're seeing big discounts, soft demand and serious competition. Could we possibly see Musk as a TV pitchman next? Read more. . . .
Editor's picks: Europe's snow shortage, more EV charging power for Arizona
One of WMO's top priorities this year is a UN-wide initiative to achieve #EarlyWarningsforAll in the next five years.
Photo from Miroslav Zadravec shows why we need weather forecasts and warnings.
Location: Stari Grad, Hvar Island, Croatia
WMO 2023 Calendar Competitio pic.twitter.com/dcQF2Jyufb

— World Meteorological Organization (@WMO) January 3, 2023
Alpine slopes face snow shortage
Unseasonably warm weather is making many parts of the Alps spring green, as Europe's central mountains are suffering from a snow shortage. The Associated Press reports the lack of snow is affecting some of Europe's most popular ski resorts, and a recent weather map showed Poland racking up daily highs in the double digits Celsius — or more than 50°F. Last year was the hottest on record in both Switzerland and France. The World Meteorological Organization says the past eight years are on track to be the eight warmest on record. "By the end of the century (it's) just going to be over … skiing in the Alps as we know it," Wim Thiery, a professor of climate science at the University of Brussels, told the AP. "In the future, these problems will get worse, because the snow will continue to melt as long as the climate warms."
Arizona plans network of EV chargers along interstates
Arizona is taking more than $76 million in federal funding and using it to upgrade and install EV charging stations along five interstate highways. Cronkite News reports the state's Electric Vehicle Infrastructure Plan aims to develop a network of EV fast chargers and encourage EV adoption by more users. According to the report, Upgrades to eight existing charging stations will start in 2023, and in 2024, the Arizona Dept. of Transportation will begin the process of installing 13 more. They'll be placed about every 50 miles and within one mile of an interstate, ADOT spokesperson Doug Nick said. Each station will have at least four EV fast chargers capable of charging most vehicles in about 30 minutes. The stations will be independently owned and operated. Station owners will pay 20% of construction costs and federal funding will cover the other 80%.
Car-free cities
Cars are becoming accepted as an unsustainable mode of transportation by being a primary contributor towards increasing levels of air and noise pollution, urban congestion, fatal accidents, and the physical invasion of public space, write the authors of "Car-Free Cities: Regenerative Urban Planning and Prioritizing Pedestrians." But public transportation and different forms of micromobility have been proven to be an effective tool in solving many of the aforementioned market failures created by cars and serve as a critical step in the transition towards a more sustainable transportation industry. From the abstract: "As governments aim to transition towards a sustainable economy, governments need to implement innovative policies that encourage safe and sustainable modes of urban transportation and return public space to people. Though politically controversial, declaring a city as "car-free" is an effective policy towards achieving the transition towards a sustainable urban environment." Author: Yonah Feld, Reichman University.
Words to live by . . . .
"I have long understood that climate change is not only an environmental issue – it is a humanitarian, economic, health, and justice issue as well." — Frances G. Beinecke, environmental activist and politician.