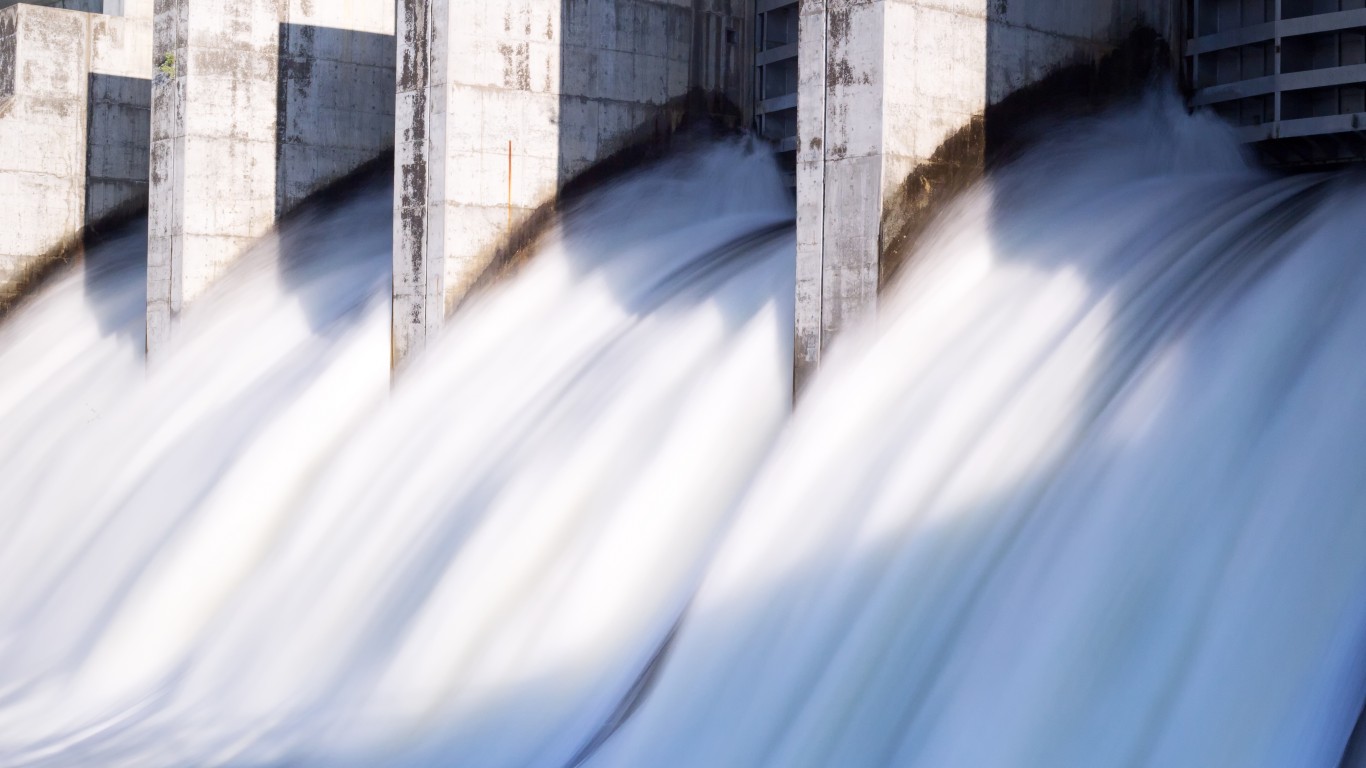 When we started Callaway Climate Insights three years ago tomorrow on St. Patrick's Day 2020 — in the teeth of the global Covid shutdown — one of my goals was always to marry our emerging investment analysis with market leading data.
Today, just ahead of our third anniversary, we begin to fulfill that dream with a joint venture with InsideArbitrage, a growing purveyor of online investment information for active investors.
Asif Suria, who I've known for years as an investment writer and fan of two of my old businesses, MarketWatch and TheStreet, has built a remarkable service, InsideArbitrage, for any investor looking for stock alerts, merger and C-Suite insider news, and the latest arbitrage commentary on the biggest deals.
Together, we've overlaid his data on the 100 most important environmental, social and governance stocks, and combined the best of both of our premium subscriber insights with it. Take a look at the stocks we'll be tracking.
Great investment insights demand great data, and now we've brought them together just for you as part of this special anniversary package. We hope you enjoy it and look forward to all of the important market stories and insights to come from our combined expertise.
Florida's and Texas's futile attempts at doing away with ESG
. . . . Here's a quiz: what's the difference between a 'woke' capitalist who avoids oil stocks because of their impact on climate change, and a Milton Friedman capitalist who avoids them because they are overvalued? If you said "nothing," then you have hit directly on the absurdity of the anti-ESG political backlash, writes Mark Hulbert. This explains why that for all the headlines, investors seem nonplussed by the efforts of Florida and Texas to curtail their pension investments in environmental, social and governance strategies. In the end, climate risk is investment risk. . . .
Thursday's subscriber-only insights
. . . . Was it something we said? Maybe the EU is taking some inspiration from the climate action goals in the Biden administration's Inflation Reduction Act. European politicians have set more ambitious emissions-reduction goals in categories including road transport, heating of buildings, agriculture and waste management. Plus, the new rules also aim to increase areas of carbon-sucking vegetation such as forests. Read more here. . . .
. . . . Wondering where to invest to catch the growing EV market? A big area is battery recycling, reports McKinsey. As the first generation of EVs grow old, a huge number of expired batteries are entering the marketplace, which is ripe to take advantage, something already identified by Tesla cofounder JB Straubel, whose company, Redwood Materials, is expanding rapidly. How can others get on the bandwagon? Read more here. . . .
Editor's picks: EPA targets 'forever chemicals' in drinking water
Who's Been Buying Russian Fossil Fuels Since the Invasion? ⛽️https://t.co/flVwFWEuVS

From @VCElements. pic.twitter.com/5yeptd2N0W

— Visual Capitalist (@VisualCap) March 14, 2023
EPA targets 'forever chemicals' in drinking water
The Environmental Protection Agency is targeting six so-called "forever chemicals" with tougher drinking water standards. It would be the first effort by the federal government to regulate this class of deadly chemicals out of Americans' drinking water. EPA Administrator Michael Regan announced new cutoffs for some of the chemicals, known as PFAS compounds that would require water utilities to remove any detectable level from their systems. "If finalized, this is going to be transformational for the American public," EPA's top water official, Radhika Fox, said in an interview with E&E News. According to the report, she called protecting drinking water "essential" for safeguarding public health and said that the agency estimates the proposed rule, if finalized, would save thousands of lives and prevent tens of thousands of serious illnesses.
EU to require members to cut emissions
The European Parliament has adopted a revision to its Effort Sharing Regulation that includes for the first time a requirement that all EU member states reduce greenhouse gas emissions by 2030. It also raised the EU's emissions reduction target to 40% compared to 2005 levels — an increase from the prior goal of 30%. ESG Today notes the updates are part of the EC's "Fit for 55" roadmap, an initiative to cut GHG emissions by 55% by 2030, compared to 1990 levels. The revised regulation gives member states reduction targets ranging from 10% to 50%, depending on per-capita GDP and cost-effectiveness. The regulation will now move for formal endorsement by the EU Council.
Blue bonds and the sustainable debt market
The blue bond market has emerged as one of the latest additions in the sustainable debt market, write the authors of The Blue Bond Market: A Catalyst for Ocean and Water Financing. Its goal is to channel funding toward sustainable blue economy projects related to the ocean and freshwater. While the protection of hydric resources has gained importance within the problem of climate change, Sustainable Development Goals linked to water remain the most underfunded. According to the abstract, this paper draws on an extensive review of academic research and complements it with a unique and comprehensive analysis of blue bonds issued to date, providing a contribution to the literature on sustainable finance. Authors: Pieter Bosman, Columbia University School of International & Public Affairs; and Frederic de Mariz, Columbia University. 
Words to live by . . . .
"And this our life, exempt from public haunt, finds tongues in trees, books in running brooks, sermons in stones, and good in everything." — William Shakespeare, in "As You Like It."