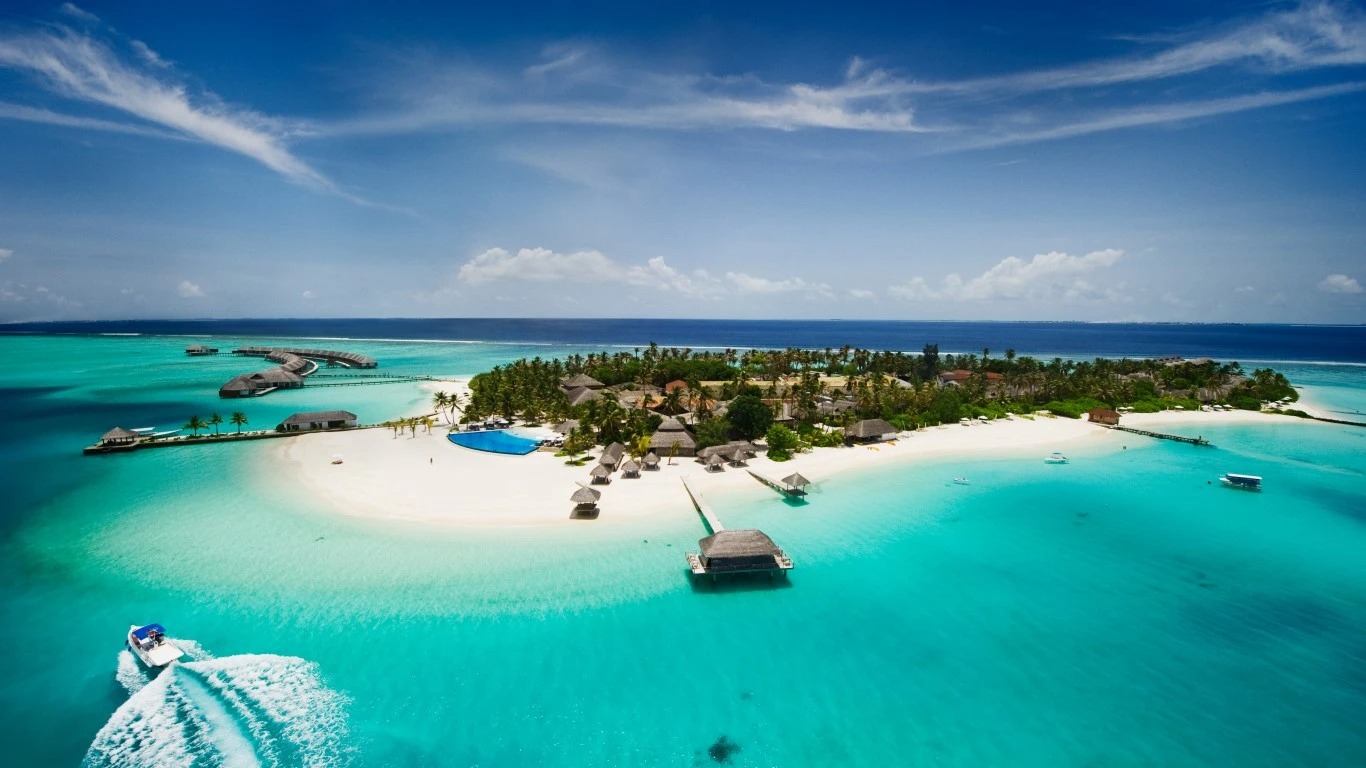 Island vacations are the stuff of dreams for tourists of all kinds, from adventurous backpackers to families to retirees. Places like Bora Bora, Tahiti, the Maldives, and the Seychelles hold a fascination for travelers who are drawn by the natural, unspoiled beauty.
But these island paradises are under siege as human-caused climate change has lifted ocean temperatures, raised sea levels, and intensified storm severity. As a result, many of these islands could become partly submerged and uninhabitable within a few decades.
The islands that make up Venice, one of the most beloved tourist destinations in the world — and which famously floods frequently — have recently been inundated with historically high flood waters that have imperiled its artistic treasures. Venice isn't the only famous tourist spot threatened by climate change. Here are the attractions that are being destroyed by climate change.
As nations attempt to address the climate change crisis, 24/7 Tempo has compiled a list of islands that might not exist in 20 years. We created our list by reviewing material from sources such as the United Nations, which calls climate change "the defining issue of our time," and websites from nations to create our list.
Click here to see the island that might not exist in 20 years
The rise in greenhouse gases, caused by the burning of fossil fuels, has led to an increase in temperatures all across the globe and glacial ice melting, causing sea levels to rise. In addition, as the oceans get warmer, they begin to expand, causing sea levels to rise further. The sea begins to eat away at coastlines, causing erosion. These are the effects of climate change that can't be stopped.
The rise in sea level varies from place to place. It depends on water temperature (hot water has more volume than cold); the effect of wind; the direction of oceanic currents; and even the contours of continents and the shifting of tectonic plates.
The severity may vary locally, but it is a global issue nonetheless. At the Copenhagen climate conference in 2009, a spokesperson for small island nations warned that many would not survive a two-degree rise: "Some countries will flat-out disappear."
Many of these island nations are taking action, formulating sustainability strategies, building walls to keep out rising oceans, relocating people who are at risk from surging sea levels, or planning to construct floating islands sustained by solar and wind power like French Polynesia.