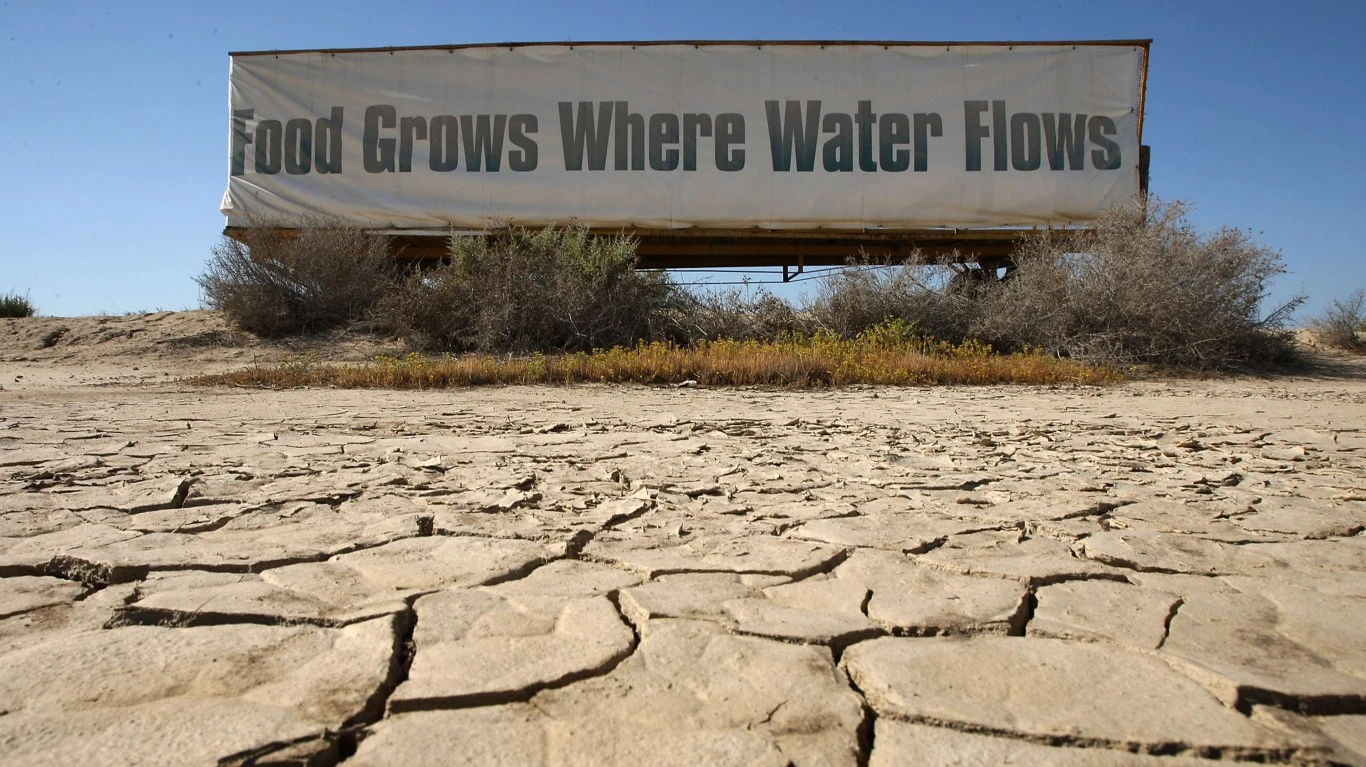 As Hurricane Ian lashes the west coast of Florida with drenching rains, it is easy to forget that many states have the opposite problem – nowhere near enough rainfall. While torrential rain can cause flooding, too little rain can cause a drought. (These are the most powerful hurricanes of all time.)
The National Weather Service describes drought as a prolonged period of usually dry weather, causing water shortages and/or crop damage. But unlike other natural disasters such as floods and hurricanes, droughts are harder to define as a natural disaster, points out the U.S. Geological Service. Droughts, the agency notes, are more subjective because they "do not have the immediate effects of floods, but sustained droughts can cause economic stress throughout an area." See the deadliest billion-dollar natural disasters in U.S. history.
Plus, average yearly rainfall naturally varies across the U.S. In the southwestern deserts, average precipitation is less than 3 inches a year, while in Atlanta it is about 50 inches, according to USGS.
To identify the states with the worst drought, 24/7 Wall St. reviewed drought data for the most recent week (Sept. 23) from the U.S. Drought Monitor, a joint program between the National Drought Mitigation Center at the University of Nebraska-Lincoln, the National Oceanic and Atmospheric Administration, and the U.S. Department of Agriculture. The 18 states currently dealing with drought were ranked by their percentage of land area in extreme or exceptional drought. 
The driest county in each state is the county where the largest portion of land is in extreme or exceptional drought. We also added the percentage of the state population living in areas with extreme or exceptional drought, all from the report. Total population comes from the American Community Survey 2020 five-year estimates.
On this list, Kansas is the driest state. More than 70% of its land area is deemed drought-stricken. More than 1.1 million people live in those drought areas. Oklahoma and Utah come in at No. 2 and No. 3, respectively.
No. 4 shouldn't come as much of a surprise, considering the wildfires that have hit the state in recent years. Nearly 58% of California is classified as being in extreme or exceptional drought conditions. That leaves more than 11 million people – the most in the U.S. – on rain-parched lands.
Click here to see 18 states with the worst drought right now.