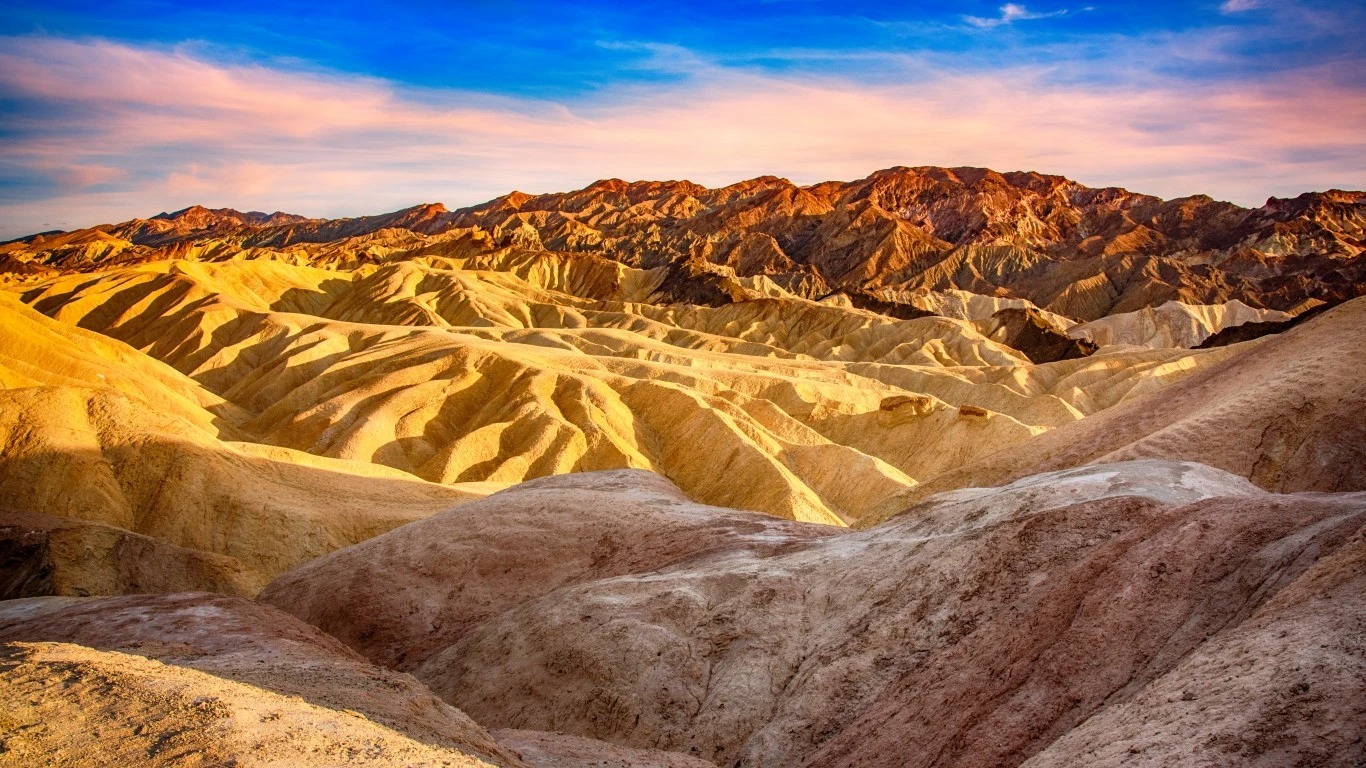 National parks are bound to be on millions of people's vacation bucket lists. Some offer breathtaking views or aquatic recreation, while others provide a chance to see wild animals like bison, elk, marmots, and even grizzly bears. But these vacation hotspots can spell danger for avid outdoors people and ill-prepared travelers alike.
Many parks feature sheer cliffs and deep canyons, where a single misstep could lead to a fatal fall. Others contain remote and expansive tracts of wilderness with no cell service, where getting lost could lead to dehydration, starvation, or severe exposure. (Here are the national parks with the best and worst mobile service.)
While visiting national parks – and other sites maintained by the National Park Service – may yield happy memories (and killer Instagram images), it can also be fatal. To compile a list of America's deadliest national parks, 24/7 Tempo reviewed the latest data available on fatalities between 2007 and 2021 from the National Park Service. Data was collected by the NPS Public Risk Management Program (PRMP). PRMP aggregates data from NPS systems that are updated continuously. Data is current as of late April 2023. The list includes all parks and related venues in which more than 30 deaths occurred in the time period covered.
Click here for a list of America's deadliest national parks
Some of the deadliest parks, including Lake Mead National Recreation Area, are largely centered around a body of water, where drownings are the most common cause of death. Others, like the Natchez Trace Parkway, feature miles of roadway where car accidents are not uncommon. Still others that feature canyons or high mountain peaks are the sites of dozens of deaths by falling or environmental exposure.
Deaths from natural or medical causes are also common, and while they may have more to do with a person's pre-existing conditions, extreme heat or fatigue can often factor into these fatalities. On the other hand, deaths due to animal attacks are extremely rare. (These are the states where you're most likely to be killed by an animal or bug.)